Podcast: Play in new window | Download (Duration: 1:59:26 — 54.7MB) | Embed
Subscribe: Apple Podcasts | Android | Email | Google Podcasts | Stitcher | TuneIn | RSS | More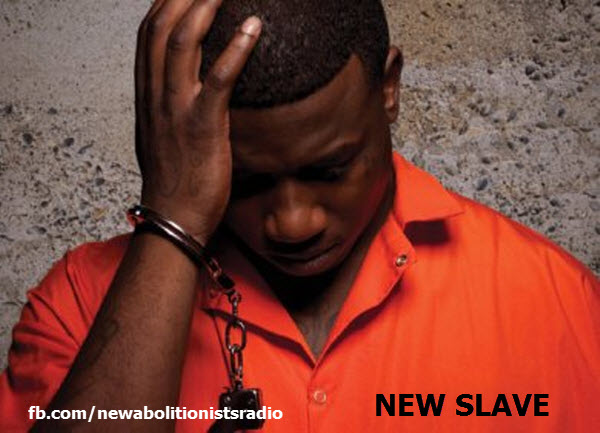 Today on New Abolitionists Radio at 8PM EST US we are going to drop bombs. Seriously.
You do NOT want to miss this. Our special guest will be Congressman and Missouri State Rep. Brandon Ellington.
Democrat representing District 022
Committees he sits on are:
Special Committee on Urban Issues, Vice-Chairman, Appropriations – Public Safety and Corrections, Ranking Minority Member, Ways and Means, Ranking Minority Member Energy and the Environment Joint Committee on Corrections Select Committee on Financial Institutions and Taxation Small Business, Special Committee on Security Infrastructure of the Capitol Complex.
He walks around with a gun on his hip, a copy of Sun Tzu's art of war in his pocket and the courage and willingness to say what needs to be said or let someone who can say it talk. Again, his name is State Rep. Brandon Ellington and God willing he'll be here tonight.
•We'll also tell you about our amazing experiences at the Missouri CURE 13th annual statewide human rights conference.
•We'll discuss the IWW national prison slavery work strike now in its 3rd week and our discussions with IWW leaders in Missouri.
•History will be made tonight on the Black Talk Radio Network. Stay tuned and tell someone else to tune in right now.
•Our Rider Of The 21st Century Underground Railroad is Carl Lawson who became Missouri's ninth exonerated death row prisoner. Lawson's exoneration was unusual because the error was corrected without the help of volunteers outside the system
•Our Abolitionist in profile is James McCune Smith (April 18, 1813 – November 17, 1865) was an American physician, apothecary, abolitionist, and author. He is the first African American to hold a medical degree and graduated at the top in his class at the University of Glasgow, Scotland. He was the first African American to run a pharmacy in the United States.
Expect all of that and more tonight on New Abolitionists Radio!
If you'd like to share a comment or question call in and join us 1-641-715-3660. The access code is 549032#
Make a Move To Abolish 21st Century Slavery and Join the new BTRN social network as we make our exodus from facebook. www.community.blacktalkradionetwork.com