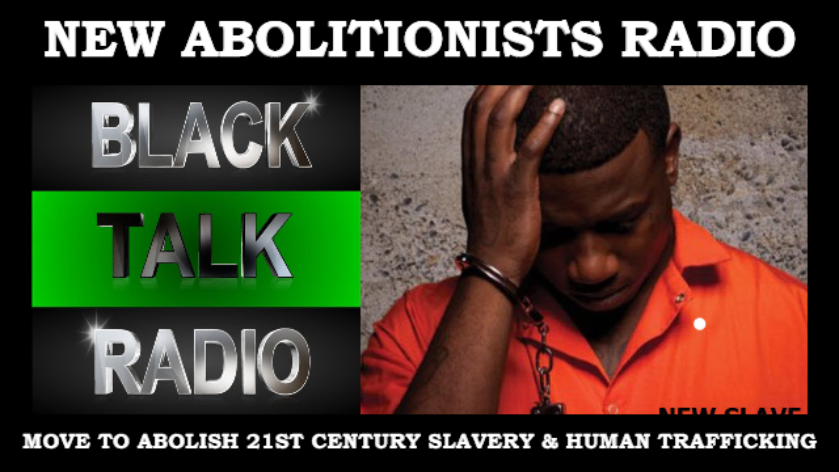 New Abolitionists Radio Weekly
Podcast: Play in new window | Download (Duration: 1:56:52 — 53.5MB) | Embed
Subscribe: Google Podcasts | Stitcher | Email | TuneIn | RSS | More
Today is the January 18th 2017 broadcast of New Abolitionists Radio bring you an hour and fifty-five minutes of news and information concerning 21st Century Slavery & Human Trafficking legalized and codified in the US Constitution.
3 weeks deep into 2017 and 2 days before the official reign of Dictator Facilitator in Chief Donald Trump.
One day after Martin Luther King Jr's birthday remembrances.
The opening song you heard was from the movie 13TH by director Ava DuVernay featuring Common and found at @Black Global Jukebox: titled "A Letter To The Free". A song about modern day slavery aka Mass Incarceration.
We've got a bunch of stories, events, breaking news, wins and losses to share as it pertains to the abolitionist movement. So let's skip the long intro today and get to it. Time is short.
• Our Rider Of The 21st Century Underground Railroad is Reginald Adams was exonerated on May 12, 2014 after spending nearly 34 years in prison for a murder he did not commit.
• Our Abolitionist in profile this week is Josiah Henson (June 15, 1789 – May 5, 1883). Also undeservedly vilified as Uncle Tom was an author, abolitionist, and minister. Born into slavery, in Port Tobacco, Charles County, Maryland, he escaped to Upper Canada (now Ontario) in 1830, and founded a settlement and laborer's school for other fugitive slaves at Dawn, near Dresden, in Kent County, Upper Canada, of British Canada.
---