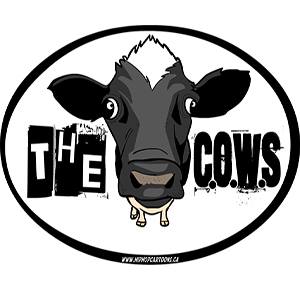 The C.O.W.S. Super Bowl LI, Dr. Frances Cress Welsing re-visted.
Podcast: Play in new window | Download (98.4MB) | Embed
Subscribe: Google Podcasts | Email | TuneIn | RSS | More
Sunday, February 4th 6:30PM Eastern/ 3:30PM Pacific
While the world locks in for Super Bowl 51, The Context of White Supremacy re-visits attempted counter-racist and third generation psychiatrist Dr. Frances Cress Welsing. Author of the Isis Papers and founder of the Cress-Welsing Institute of Psychiatry and Social Research, Dr. Frances Cress Welsing visited The C.O.W.S. for Dr. Martin Luther King Jr.'s 2012 holiday. The subject of her visit was the recurring instances of White predators hunting and consuming black people. We discussed the cases of Jeffrey Dahmer and Jerry Sandusky. Dahmer was convicted of killing, sexually exploiting, and eating the melanated flesh of his Wisconsin victims. Sandusky was convicted of raping an untold number of children over long period of time; there's suspicion that Sandusky specifically targeted black children. This discussion is especially relevant for our current reading of Vincent Woodard's The Delectable Negro. Use your mute button if you must devour the ball game while process Dr. Welsing's teachings.
INVEST in The COWS – paypal.me/GusTRenegade
Listen or Call In With Web Based Flash Phone
CALL IN NUMBER: 641.715.3640 CODE 564943#
The C.O.W.S. archives: http://tiny.cc/76f6p