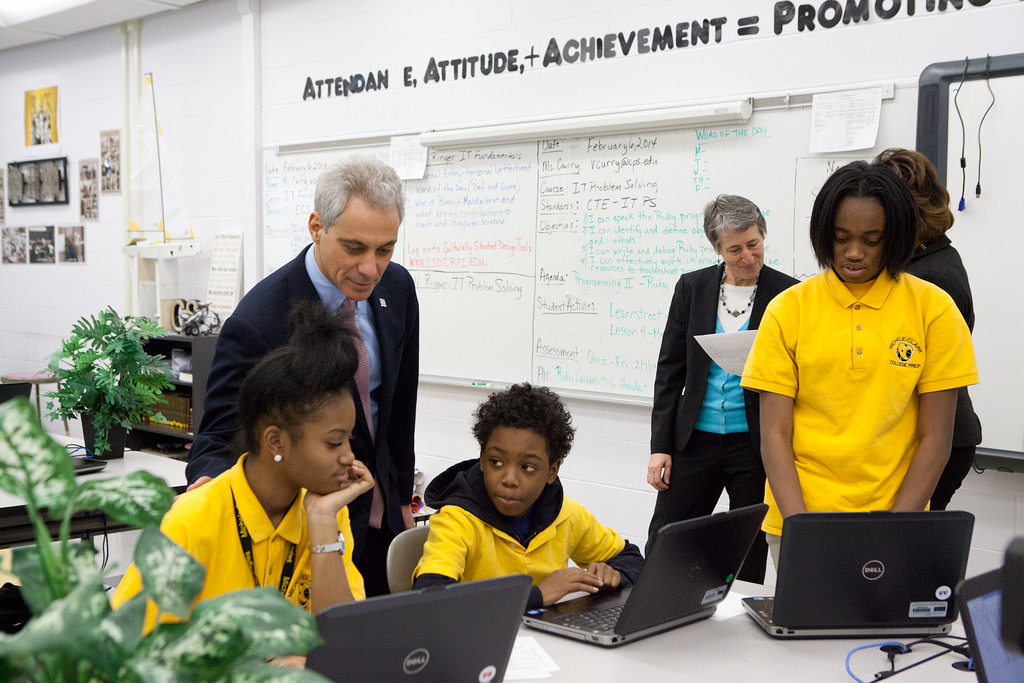 BTR News: Is Chicago Mayor Trying To Force Teens To Join Military?
Podcast: Play in new window | Download (Duration: 1:53 — 1.5MB) | Embed
Subscribe: Google Podcasts | Amazon Music | iHeartRadio | Email | TuneIn | RSS | More
BTR News – People are alarmed by a recent education proposal by Chicago Mayor Rahm Emanuel. The Learn, Plan, Succeed initiative would require students to meet extra requirements in order to the receive their diplomas.
The graduation requirement introduced by Mayor Emanuel and Chicago Public Schools would require graduating high school seniors to produce one of the following:
a College acceptance letter, a Military acceptance/enlistment letter, acceptance in a job program, acceptance into a trades pre-apprenticeship/apprenticeship, acceptance into a "gap-year" program or a current job or job offer letter.
If students do not meet the requirement, they will not be given a diploma.
Emily Bolton, Deputy Press Secretary of Academics for Chicago Public Schools in a statement said, "For clarity, students are automatically accepted into City Colleges, and ALL students who fill out the paperwork for the Chicago Star Scholarship get free tuition, books, and class materials. This applies to all students regardless of financial need, including DREAMers," Bolton said.
However, while there is no Illinois state law that would require students to have a post graduation plan in order to receive their diplomas, the law does allow for school districts to impose extra graduation requirements.
Help support the production and distribution of independent media with a tax deductible donation to US based non-profit Black Talk Media Project. PayPal with any credit or debit card securely online: http://buff.ly/2o4CzZF or send checks or money orders made out to Black Talk Media Project, PO Box 65, Mt. Holly, NC 28120.
---