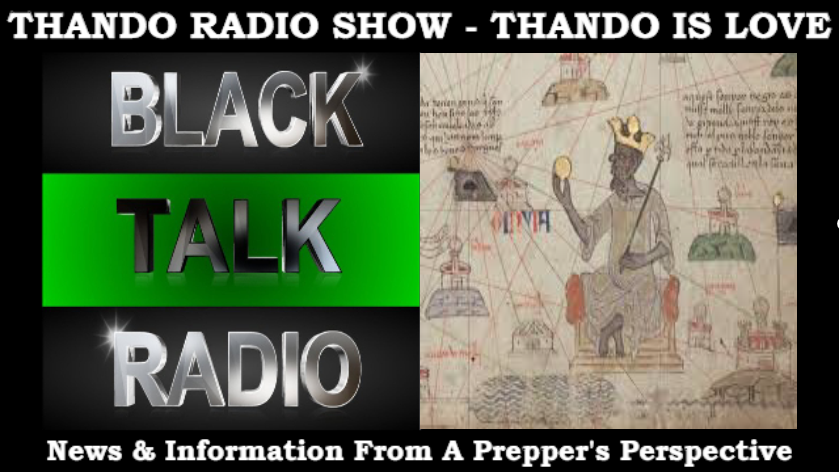 Thando Radio Show: A System Of Ambushment And Why It Works So Well
Podcast: Play in new window | Download (Duration: 1:57:40 — 53.9MB) | Embed
Subscribe: Google Podcasts | Amazon Music | iHeartRadio | Stitcher | Podchaser | Email | TuneIn | RSS | More

The Thando Radio Show covers global current events as relating and affecting the Black community to effectively respond from a position of advantage.
In The News… 
Mockery, anger in South Korea over USS Carl Vinson 'bluffing'
But its no-show has caused some South Koreans to question his leadership and strategy regarding their unpredictable neighbor in the north. And as the country prepares to vote for a new president on May 9, the claim could have far-reaching implications for the two countries' relations.
'Duped by Trump': U.S. Taunted Over Carl Vinson Aircraft Carrier Tale
The revelation that the Pentagon didn't send the USS Carl Vinson aircraft carrier, as U.S. officials had said, directly toward North Korea as a stern message to Pyongyang over its nuclear and missile programs sparked ridicule in some corners of Asia and wariness in others. In North Korea, the U.S.
Pence to North Korea: 'The sword stands ready'
Vice President Pence on Wednesday said the U.S. would have an "overwhelming and effective" response should North Korea test its resolve. "The United States of America will always seek peace but under President Trump, the shield stands guard and the sword stands ready," Pence said aboard the USS Ronald Reagan, according to The Associated Press.
North Korea warns of 'super-mighty preemptive strike' as U.S. plans next move
SEOUL North Korean state media warned the United States of a "super-mighty preemptive strike" after U.S. Secretary of State Rex Tillerson said the United States was looking at ways to bring pressure to bear on North Korea over its nuclear program. U.S.
GM ceases Venezuelan operations after asset seizure
Business News | Wed Apr 19, 2017 | 10:33pm EDT General Motors Co (GM.N) said on Wednesday that it is ceasing its Venezuelan operations after its assets in the country were seized by public authorities. "Yesterday, GMV's plant was unexpectedly taken by the public authorities, preventing normal operations.
Trump just signed a 'buy American' order, but his own businesses don't
President Trump signed an executive order April 18 that he says will promote a "Buy American and Hire American" agenda. The order targets the US H1-B visa program, which is designed to attract foreign workers with specialized advanced skills, and directs government agencies to enact changes to prevent fraud and abuse of the program.
---