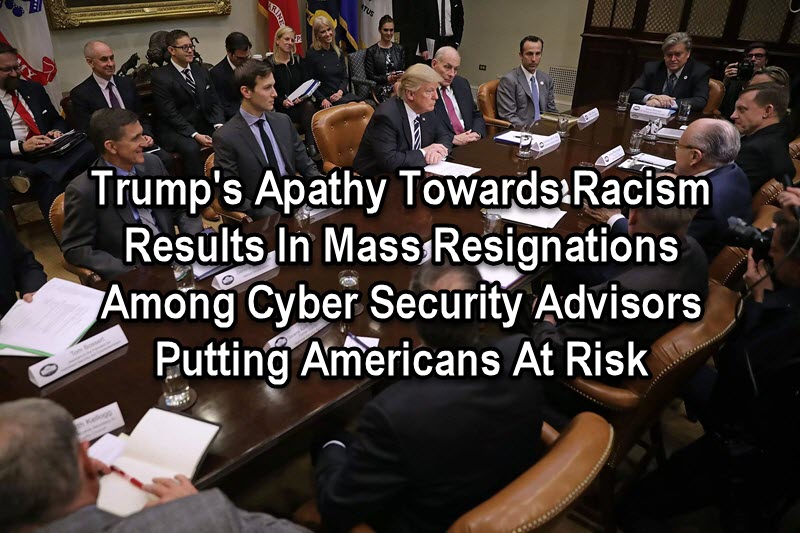 BTR News: Trump's National Cyber Security Advisers Resign Because He Promotes White Supremacy
Podcast: Play in new window | Download (Duration: 5:40 — 2.7MB) | Embed
Subscribe: Google Podcasts | Stitcher | Email | TuneIn | RSS | More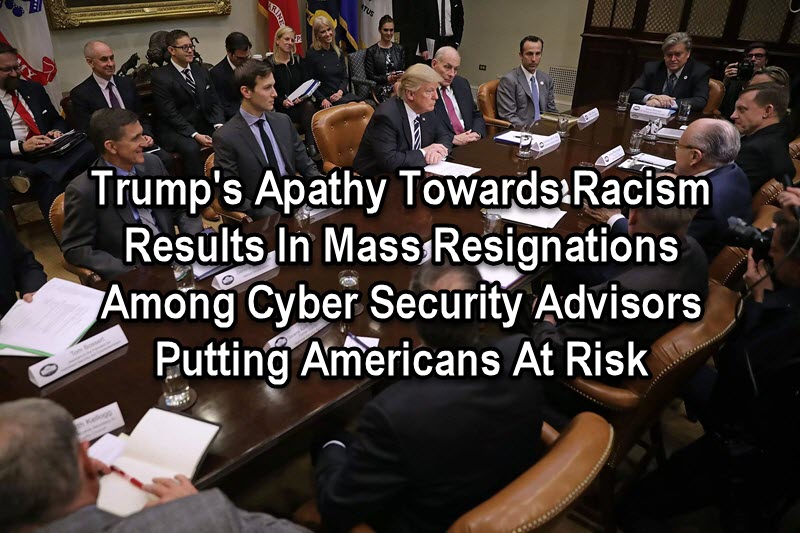 CEO of USA Inc Donald Trump is suffering a crucial cyber security gap in his administration during a key time when the Trump administration is engaged in wars and conflicts inherited from previous administrations while engaging in a game of chicken with the threat of global nuclear war on the horizon if tensions keep rising with North Korea.
Reportedly, Donald Trump's cyber security advisory team has resigned en masse citing among their reasons Trump's refusal to outright condemn racist and terroristic acts committed in Charlottesville by white supremacists protesting the removal of an anti-American Confederate statute that represents slavery, human trafficking, white supremacy, and treason.
The group of advisors also revealed that in their opinion, Trump doesn't take cyber security seriously. It is not known if long-time Trump supporter and former New York Mayor Rudy Giuliani was among those who resigned.
---
Thank You For Your Contribution In Support Of Independent Media Click Here To Donate!
Black Talk Media Project, PO Box 65, Mt.Holly, NC 28120