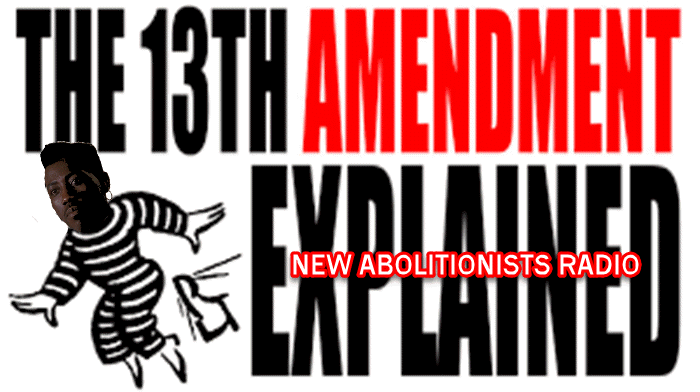 New Abolitionists Radio: Congress Calls Trump On White Supremacy But Not Slavery
Podcast: Play in new window | Download (Duration: 1:51:45 — 84.5MB) | Embed
Subscribe: Google Podcasts | Stitcher | Email | TuneIn | RSS | More
---
Tune in for an award winning broadcast and podcast documenting legalized slavery and human trafficking that is global but particularly atrocious in the United States which is home to the world's largest prison population containing the world's largest captive labor force and human commodities. Max is still on vacation but preparing for Hurricane Irma which is projected to impact the Southeastern part of the United States. We have a number of news stories to share of importance and we will cover our regular segments but will mix them up throughout the broadcast to ensure we make time for them all. Please, feel free to call in with your questions or comments.
Our Rider of the 21st Century Underground Railroad is Andrew Leander Wilson who was freed in March. The California man spent 32 years behind bars for the 1984 murder of 21-year-old Christopher Hanson, which he did not commit. http://www.nbclosangeles.com/news/local/Andrew-Leander-Wilson-release-murder-case-416315513.html
In the segment 'For Freedom's Sake. A History of Rebellion.' – Panama has an extensive history of rebellions by enslaved Africans going back to the 16th century. We will share some of what we found.
https://en.wikipedia.org/wiki/Slave_rebellion#South_America_and_the_Caribbean
Our Abolitionist in Profile Is Bayano, also known as Ballano or Vaino, who was an African enslaved by Spaniards in the mid 1500s who led the biggest revolt against slavery in the 16th century in present day Panama. https://en.wikipedia.org/wiki/Bayano
---
Contact the host and producer:
[contact-form to='blacktalkradiobaby@gmail.com' subject='New Abolitionists Radio Comment'][contact-field label='Name' type='name' required='1'/][contact-field label='Email' type='email' required='1'/][contact-field label='Comment' type='textarea' required='1'/][/contact-form]
---