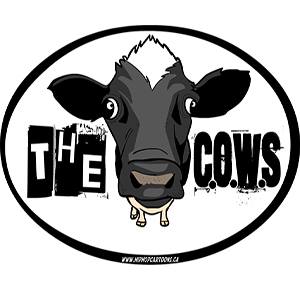 The C.O.W.S. THE WISDOM OF PSYCHOPATHS Part 1
Podcast: Play in new window | Download (Duration: 3:05:26 — 86.2MB) | Embed
Subscribe: Google Podcasts | Email | TuneIn | RSS | More
Friday, November 17th 8:00PM Eastern/ 5:00PM Pacific

The Context of White Supremacy hosts the debut study session Kevin Dutton's The Wisdom of Psychopaths: Lessons in Life from Saints, Spies and Serial Killers. A research psychologist at the Department of Experimental Psychology at the University of Oxford, Dutton's principal research interests are persuasion and social influence, and the psychopathic personality. He is a White man who resides in England. Years ago, Dr. Niyana Rasayon highly recommended that C.O.W.S. listeners study this book for a better understanding of what it means to be classified as White. Dutton's book examines how psychopaths, because of their disregard for people, can be immensely "successful" in getting things done. The book emphasizes that many of the people who accomplish greatness due so because of their minimal regard for others.
INVEST in The COWS – paypal.me/GusTRenegade
The C.O.W.S. Radio Program is specifically engineered for black & non-white listeners – Victims of White Supremacy. The purpose of this program is to provide Victims of White Supremacy with constructive information and suggestions on how to counter Racist Woman & Racist Man.
Phone: 1-641-715-3640 – Access Code 564943# Hit star *6 & 1 to enter caller cue
Station Name:
The Context of White Supremacy
Content Type:
audio/mpeg
Stream Genre(s):
Talk
Website:
Archives
Additional Players