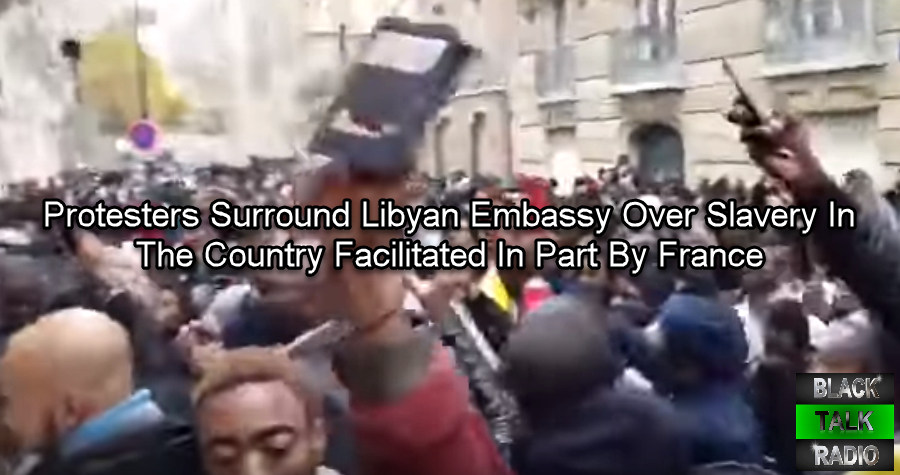 BTR News – Black Lives Have Not Mattered in Libya Since The Criminal Overthrow By The US & France In 2011
Podcast: Play in new window | Download (Duration: 2:27:02 — 67.4MB) | Embed
Subscribe: Google Podcasts | Stitcher | Email | TuneIn | RSS | More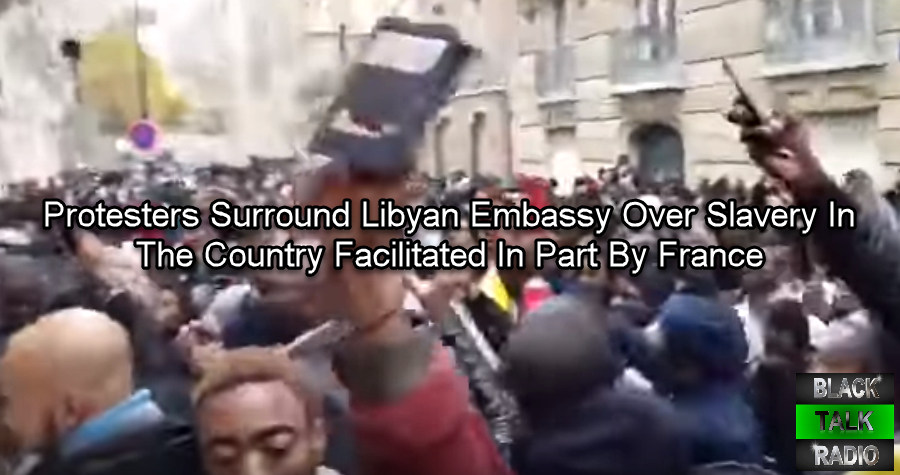 ---
Tonight will focus on the victims of slavery currently in Libya and how so-called "Black" leaders and others are quiet about what is happening even though it might be the greatest humanitarian crisis this decade. The US mainstream media has ignored the events happening on the ground in Libya because it would run counter to their mission to rubber stamp US policy or it will require them to expose Barack Obama and Hillary Clinton who have many friends in the media. Don't expect Donald Trump to a damn thing but he should be lobbied until he is forced to confront it. Remember the wall to wall coverage of the "Syrian Refugees" and contrast that with the lack of coverage of the African victims of slavery.
Some people, usually Democrats and/or Black people and Women seek to question the culpability of the Obama administration in Libya. This can be attributed to some people's practice of idolatry and there need for idols to feel good or proud of themselves. If you believe in practicing justice, skin color, gender, sex, national origin or religion should not be a factor in any analysis of the facts. These labels mean nothing and should not be used as an excuse to lessen an individual's actions or their role in a such a crime against humanity.
We will also look at reports surfacing that African nations like Chad are preparing to go into Libya to help their fellow Africans being enslaved but these reports may be false and the result of sick ass click baiters looking to capitalize on the tragedy.
Where are the member nations of the African Union and why are they seemingly been ignoring some of their own citizens being murdered, raped and sold into slavery in Libya. They seem to be standing by just like they did when the Obama administration lied about a humanitarian crisis in Libya that they caused in a plot by the US government and the French to take out the Libyan government led by Ghaddafi. Speaking of France, thousands are reported to have protested at the Libyan embassy in France of the issue of slavery but no similar protests have occurred in Washington, DC at the Libyan embassy.
If there is time, we will get into some of the other news of the day including the aftermath of the Zimbabwe military intervention. The new president said he will be the President of all Zimbabweans regardless of their racial classification that Zimbabwe needs to do what it needs to do to make Zimbabwe a great nation that can do for their people. However, non-citizens of Zimbabwe have a problem with those classified as white getting compensated for farmland confiscated from them but what is lost in the mix, is that non-white Zimbabweans had their land confiscated because of their political affiliations and there seems to be no commentary on whether or not they get their land back or be compensated for it. At the end of the day, Zimbabweans must do what is best as they see it and not worry themselves about how they are being perceived by those outside of the country, especially those in America who deal in superficial idolatry themselves and lack the objectiveness it takes to give an honest political assessment.
You Can Support BTR News Today By Making A Financial Contribution To The Non-Profit Black Talk Media Project. Thank You For Your Contribution In Support Of Independent Media Click Here To Donate!
Check or M/O made out to Black Talk Media Project, PO Box 65, Mt. Holly, NC 28120-0065
Contact Host & Producer
[contact-form to='blacktalkradiobaby@gmail.com' subject='BTR News Inquiry'][contact-field label='Name' type='name' required='1'/][contact-field label='Email' type='email' required='1'/][contact-field label='Comment' type='textarea' required='1'/][/contact-form]
---