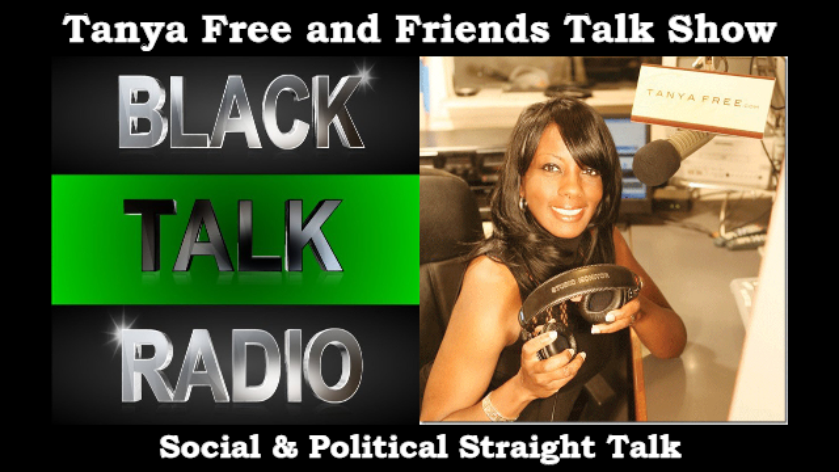 Tanya Free & Friends: North Korea, Roy Moore, Net Neutrality & More
Podcast: Play in new window | Download () | Embed
Subscribe: Google Podcasts | Amazon Music | iHeartRadio | Stitcher | Podchaser | Email | TuneIn | RSS | More

North Korea fires another missile. Roy Moore continues to deny any wrongdoing, new sexual assault allegations and terror attacks in Egypt, all why President 45 plays golf with Tiger Woods and engages in Twitter wars with NFL players and Lavar Ball. What's wrong with this picture? The future of the internet will be determined over the next 3 weeks. How would the end of net neutrality affect us on a daily basis? Let's talk about it. Sgt. La David Johnson's wife questioned what was in his coffin—turns out she was right.
Let's Deal With The Real TODAY on the Tanya Free and Friends Talk Show 2pm/1pm Central
The Tanya Free and Friends Talk Show is heard on WCLM1450AM in Central Virginia, WMXP 95.5 FM in Greenville, SC, AMFM 247 Network Nationwide, The New Orleans Talk Network and May We Help You Radio Network. streaming LIVE on Tunein.com, Black Talk Radio Network, and TanyaFree.com @ 2 pm ET/1C. Watch us LIVE on The Tanya Free and Friends Webcam @ ustreamtv, TanyaFree.com, FACEBOOK, INSTAGRAM, and TWITTER. Check out the Listen page on TanyaFree.com for times and schedules for repeat broadcasts.
Facebook: http://www.facebook.com/TanyaFreelive
Twitter: http://twitter.com/tanyafree
---
Contact the host and producer:
[contact-form to='info@tanyafree.com' subject='BTR Listener Comment'][contact-field label='Name' type='name' required='1'/][contact-field label='Email' type='email' required='1'/][contact-field label='Comment' type='textarea' required='1'/][/contact-form]