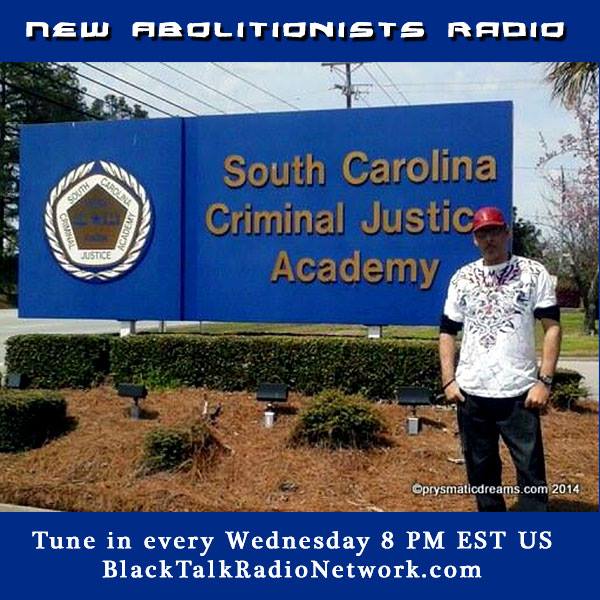 New Abolitionists Radio: House Representative Bill To Decriminalize Cannabis Stalls, Senate To Get Its Own Bill
Podcast: Play in new window | Download (Duration: 1:56:11 — 53.2MB) | Embed
Subscribe: Google Podcasts | Amazon Music | iHeartRadio | Stitcher | Podchaser | Email | TuneIn | RSS | More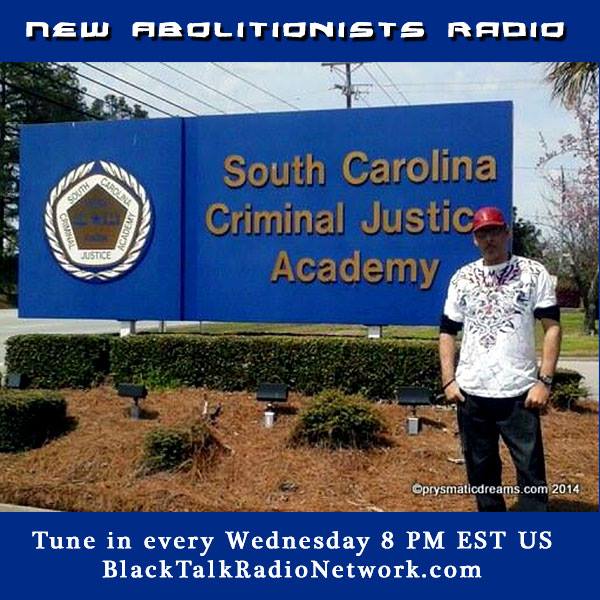 Today is the April 25h, 2018 broadcast of New Abolitionists Radio in our 6th season. Our last broadcast in National Poetry Month. Tune in at 8 pm est at http://blacktalkradionetwork.com/page/newabolitionistsradio
On and near this day in history.

• April 22, 1526. First slave revolt occurs in South Carolina.
• April 20, 1853. Harriet Tubman started the Underground Railroad.
The San Miguel de Gualdape Slave Rebellion.
• April 23, 1913. National Urban League founded.
• April 24, 1944. United Negro College Fund established.
• In our segment The Slavecatcher Chronicles, we focus on South Carolina and the horrific events surrounding the Lee Correctional Institution in Bishopville, S.C. where 7 people were killed and 17 were injured.
• Here at New Abolitionist Radio We Salute Colin Kaepernick for receiving the Amnesty International Ambassador of Conscience Award. And another big Salute to Kendrick Lamar who won the Pulitzer Prize for his album "DAMN." Both men have used their platform to courageously stand up and speak truth to power and we are proud of them. If either becomes an abolitionist critical mass would be right around the corner.
• We want to talk about the mega foolery of Kanye, Candice, and Booker… Actually, no we don't. They are not worth our time or yours. Let comedy central handle it.
• Well, It's official. Next week, May 2, 2018, Candidate for the House of representatives district 33 in Alabama, Christopher Scott Brewer will join Max Parthas and Scotty Ried on New Abolitionist Radio. Be sure to listen in and call with your questions in relation to your concerns on the topic of Alabama's prison and judicial crisis.
• We hear that Rudy Giuliani's law firm is representing Trump. But while he serves as a sycophant for the president, and rails against Black Lives Matter, his law firm is reaping tens of thousands of dollars lobbying Congress for the biggest operator of private prisons in America. Core Civic.
• Speaking of political idiots who think their crap can't be detected. Sen. Chuck Schumer (D-NY) confirmed he is putting his name on legislation that he said is aimed at "decriminalizing" marijuana at the federal. We'll tell you why he's full of it and trying to clickbait you into the crumbling democratic party.
In direct action news
• We want to remind you about a Call for a#Juneteenth 2018 Mobilization Against Prison Slavery from SPARC This year. Supporters of #OperationPUSH, are calling on all opponents of mass incarceration and modern-day slavery internationally to honor the Juneteenth holiday (Tuesday, June 19, 2018) with community organizing and direct action.
• Also, a NATIONWIDE prison slave labor work strike is being called for on August 21st. At least 6 states are already on board. If you know someone inside, tell them what's going on.
• finally, we ask that you support the #RedistributethePain Campaign & the National Freedom Movement by purchasing the FIRST EDITION of Barz Beyond Barz Voices from #BehindEnemyLines now available on Amazon.com. #BarzBeyondBarz is requesting artistic submissions from Confined Citizens throughout the US.
• Our abolitionist in profile tonight is Owen Brown. The father of Abolitionist John Brown. (February 16, 1771 – May 8, 1856)
• Our Riders of the 21st-century Underground Railroad is Eric Kelley and Ralph Lee from my hometown of Paterson, NJ who were Exonerated April 6th After Wrongly Serving Over 24 Years.
I grew up with these men.
• As usual, we'll dissect and disseminate current news and events related to 13TH amendment slavery from the perspectives of slavery abolitionists. We'll also update you on the Nixon tapes research team.
Be sure to follow the information on our FB page at New Abolitionists radio and also support our efforts by joining the community.blacktalkradionetwork.com and finding the links on our Abolitionists Planning Page. So, let's get started.
Got a question or comment?
You can call in 704-802-5056
You can chat with us and others by logging in at
uberconference.com/blacktalkradionetwork