Podcast: Play in new window | Download (Duration: 1:48:38 — 49.7MB) | Embed
Subscribe: Apple Podcasts | Android | Email | Google Podcasts | Stitcher | TuneIn | RSS | More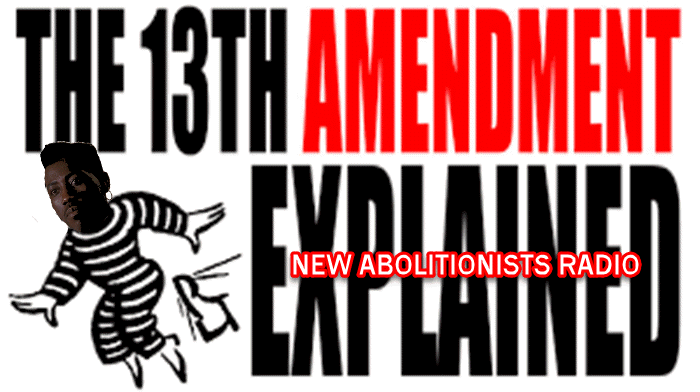 ---
Today is the July 4th, broadcast of New Abolitionists Radio airing live at 8 PM EST/ 7 CST / 5 CST. The 1st time our program has landed on this date. If you want to ask a question call in at 704-802-5056, hit star-star to speak with the host and watch your background noise.
On and near this day in history,

• July, 2nd, 1917, Rioting erupted in East St. Louis, Illinois, as white mobs attacked black residents; nearly 50 people, mostly blacks, are believed to have died in the violence.
http://projects.stlmag.com/1917-stl-race-riots
• July, 2nd, 1964, U.S. President Lyndon B. Johnson signs into law the historic Civil Rights Act in a nationally televised ceremony at the White House.
https://www.history.com/this-day-in-history/johnson-signs-civil-rights-act
• And of course, on July 4th, 1776, the Continental Congress passed a resolution saying that "these United Colonies are, and of right ought to be, free and independent States." with the leading colonialists signing the declaration of independence. An abolitionist document declaring America free from slavery under British rule. All done with no intention of freeing the Africans they kept as slaves. It would take another 90 years and a civil war to address that conundrum of hypocrisy. https://www.archives.gov/founding-docs/declaration-transcript
In our direct action news,
• A NATIONWIDE prison slave labor work strike is being called for on August 21st through September 9th. If you know someone inside, tell them what's going on. http://inthesetimes.com/working/entry/21118/prisoners-strike-slavery-nationwide-unpaid-labor-south-carolina-riot
• The @RIGHT 2 VOTE CAMPAIGN
They need your support. It is a nationwide campaign being initiated by people currently confined in the United States. This campaign grew out of the August 21 National Prison Strike Demands, specifically, point #10: The voting rights of all confined citizens serving prison sentences, pretrial detainees, and so-called "ex-felons" must be counted. Representation is demanded. http://sawarimi.org/right-2-vote-campaign
• Our abolitionist in profile tonight is Fredrick Douglass.
In his honor we will play an audio rendition of his speech "What to the Slave is 4th of July?": Read by James Earl Jones. https://youtu.be/4Vx8cuCGhaU
• Our Rider of the 21st-century Underground Railroad 50-year-old Jerome Johnson of Baltimore who was released July 2nd, 2018 after spending 30 years in prison for a crime he did not commit.
https://www.usnews.com/news/best-states/maryland/articles/2018-07-02/maryland-man-exonerated-of-murder-after-decades-in-prison
As always we have a little time and a lot of information.
Be sure to follow the information we provide on our FB page at New Abolitionists Radio so you can see it in real time as we talk about the stories.
Also, remember to support our efforts by joining us as a member at community.blacktalkradionetwork.com You'll find the links for today's program on our Abolitionists Planning Page.