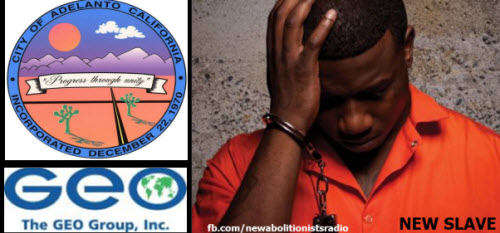 New Abolitionists Radio: Examining The Evil Entity Known As The Geo Group
Podcast: Play in new window | Download (Duration: 1:55:12 — 52.8MB) | Embed
Subscribe: Google Podcasts | Stitcher | Email | TuneIn | RSS | More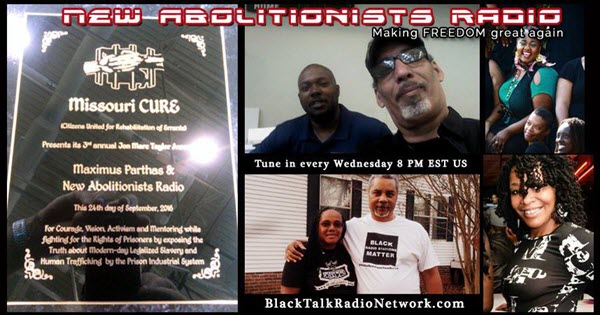 Today is the July 11th, 2018 broadcast of New Abolitionists Radio.
Be sure to share tonight's program. We'll be breaking down the infamous international slavers known as The Geo group. Roots and fruits. From its dark inception by a racist white supremacist in the FBI to its global presence as a subsidiary of one of the largest exploitation, suffering and warfare related corporations on earth. 7/11, Let's roll.
On and near this day in history.
• July 11th, 1656
Ann Austin and Mary Fisher, two Englishwomen, became the first Quakers to immigrate to the American colonies when the ship carrying them lands at Boston in the Massachusetts Bay Colony.
In October 1656, the Massachusetts colonial government enacted their first ban on Quakers, and in 1658 it ordered Quakers banished from the colony "under penalty of death." Quakers found solace in Rhode Island and other colonies, and Massachusetts' anti-Quaker laws were later repealed.
The Quakers were instrumental in fighting slavery and also in creating the system of extended solitary confinement. Now seen as torture.
https://www.history.com/this-day-in-history/first-quaker-colonists-land-at-boston
• Also on this day in 1767, John Quincy Adams, son of the second U.S. president, John Adams, is born in Braintree, Massachusetts. While in the U.S. House of Representatives, he argued the Amistad slave ship case in the Supreme Court.
His eloquent argument for returning the ship's enslaved cargo of Africans to Africa cemented his reputation as an abolitionist.
In 2014 we were honored to announce the 1st person to run for Congress on an abolitionist platform since John Quincy Adams in 1848. That was the reverend Mmoja Ajabu of Indiana.
https://www.history.com/this-day-in-history/john-quincy-adams-is-born
• 20 years later on July 13th, 1787 the Northwest Ordinance, a precursor to the 13th amendment was adopted by Congress and allegedly ended slavery in the southwest territories.
Stating in Article 6:
" There shall be neither slavery nor involuntary servitude in the said territory, otherwise than in the punishment of crimes whereof the party shall have been duly convicted: Provided, always, That any person escaping into the same, from whom labor or service is lawfully claimed in any one of the original States, such fugitive may be lawfully reclaimed and conveyed to the person claiming his or her labor or service as aforesaid."
http://avalon.law.yale.edu/18th_century/nworder.asp
In direct action news.
• A NATIONWIDE prison slave labor work strike is being called for on August 21st through September 9th. If you know someone inside, tell them what's going on.
http://inthesetimes.com/working/entry/21118/prisoners-strike-slavery-nationwide-unpaid-labor-south-carolina-riot
• The @RIGHT 2 VOTE CAMPAIGN
They need your support. It is a nationwide campaign being initiated by people currently confined in the United States. This campaign grew out of the August 21 National Prison Strike Demands, specifically, point #10: The voting rights of all confined citizens serving prison sentences, pretrial detainees, and so-called "ex-felons" must be counted. Representation is demanded.
http://sawarimi.org/right-2-vote-campaign
• Our abolitionist in profile tonight is John Quincy Adams (July11th 1767 till February 23, 1848, president, abolitionist, and Amistad Councel.
https://aaregistry.org/story/john-quincy-adams-president-abolitionist-and-amistad-councel/
• Our Rider of the 21st-century Underground Railroad Brooklyns Rosean Hargrave, 44, A man who was put away for 24 years by shady ex-NYPD Detective Louis Scarcella.
He was released from prison after serving more than two decades behind bars.
https://nypost.com/2018/05/14/man-put-in-jail-for-24-years-by-disgraced-detective-walks-free/
As always we have a little time and a lot of information.
Be sure to follow the information we provide on our FB page at New Abolitionists Radio so you can see it in real time as we talk about the stories.
Also, remember to support our efforts by joining us as a member at www.community.blacktalkradionetwork.com
You'll find the links for today's program on our Abolitionists Planning Page.
https://www.community.blacktalkradionetwork.com/index.php/groups/viewdiscussion/139-nar-planning-july-11th-2018-7-11?groupid=1
Got a question or comment? You can call in 704-802-5056
You can chat with us and others by logging in at
uberconference.com/blacktalkradionetwork