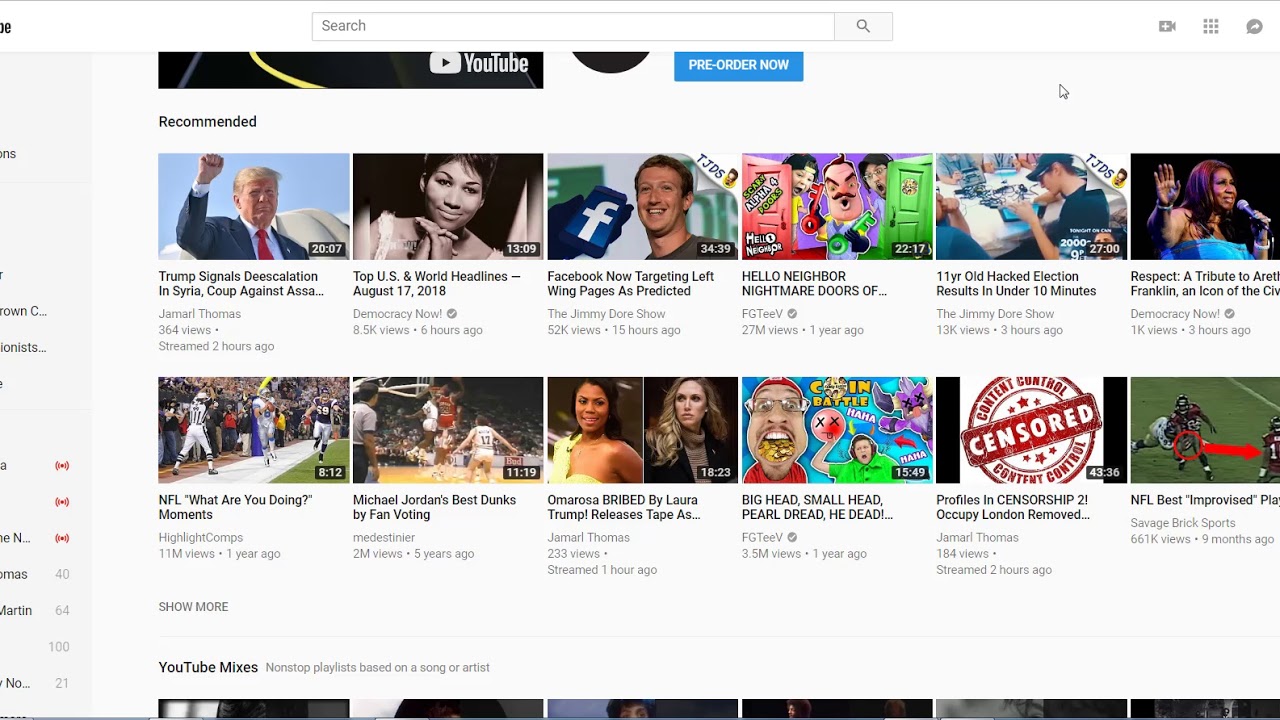 BTR News: F*ck Jimmy Dore & Free Speech Absolutist
Jimmy Dore of The Jimmy Dore Show continues to engage in the intellectually f*ckery of free speech absolutism. He pretends that he predicted that Facebook would start coming after left-wing pages after taking Jones down as if they had not already been doing it to Black people, Palestinians and other pages run by oppressed groups. It is simple as if a person violates the TOS or not. Sure some pages have been taken down unjustly but that doesn't mean that we should advocate for the messengers of hate.
I think Jimmy Dore should invite Alex Jones to be a permanent panel member on his Youtube channel instead of just talking about Jones being banned. Put your money where your mouth is Mr. Dore or shut your hypocritical mouth.
---
You Can Support BTR News & Black Talk Radio Network Today By Making A Financial Contribution To The Non-Profit Black Talk Media Project. Thank You For Your Contribution In Support Of Independent Media Click Here To Donate!
Check or M/O made out to Black Talk Media Project, PO Box 65, Mt. Holly, NC 28120-0065