Podcast: Play in new window | Download (Duration: 1:06:00 — 31.4MB) | Embed
Subscribe: Apple Podcasts | Android | Email | Google Podcasts | Stitcher | TuneIn | RSS | More
---
Tune in to New Abolitionists Radio as we focus on Prison Slavery and related issues concerning how the United States is operating a system of prison slavery created by the 13th Amendment in lieu of the plantation slavery prior to 1865.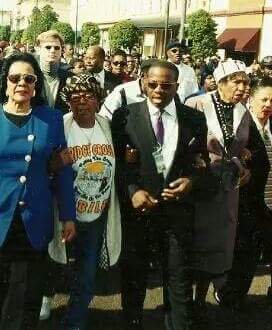 Our guest speaker is Emmanuel S. W. Avraham the President and Chief Executive Officer of The Human Excellence Resource Group LLC. Mr. Avraham has been a human rights activist for many years. The Human Excellence Resource Group LLC. was formerly known as Amer-ICan Academy and Life Skills Academy but it is "a youth-at-risk/adult, posse-gang intervention program that teaches participants tools for positive thought, from the "I Don't Want Too" to "Taking Responsibility for The Control of Your Thoughts."
Mr. Avraham says "The HER Group is a proven service that has TRULY Changed over 30,000 lives of Returning Citizens from Women, Men, Youth, Violent Offenders, Drug Abusers, Gang Intervention, Public Housing Tenants. The HER Group training is highly effective and cost-effective.". You can connect with him via facebook and twitter @emmanuelavraham
As we do on a weekly basis the program hosts will share information that they want to bring to the audience's attention and open the lines to start tonight's broadcast.  Please share this with others so they too can be informed about 21st Century Slavery & Human Trafficking. Subscribe To The Podcast!
New Abolitionists Radio is a collaborative effort between the non-profit organizations Prison Streetz Talk Ministries and the Black Talk Media Project. It is hosted by Taison McCollum, Mother Khadija, Maxwell Melvins with contributions from the producer Scotty T. Reid. New Abolitionists Radio broadcast Wednesdays at 8 PM EST on the Black Talk Radio Network digital radio station.