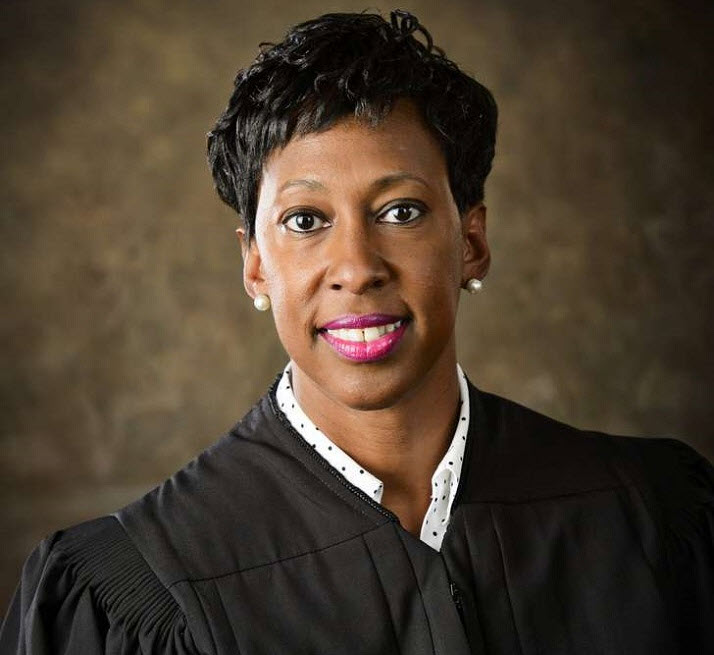 Teen Sentenced To Life For Killing Sister With A Choke Hold By "Tough Love" Georgia Judge
By Scotty Reid – Whether or not it is appropriate and humane to condemn teens with still-developing brains to life sentences in prison, has been a hot topic among criminal justice reformers and a Georgia teen who put his older sister in a chokehold for ten minutes that resulted in her death has been sentenced to life in prison. Even though it was argued Kevon Watkins who was 16 yrs old at the time of the unfortunate incident that occurred during a family fight over the Wi-Fi password, did not intend to kill his sister which would warrant a charge of manslaughter, the charge was escalated to felony murder. In Georgia, felony murder carries penalties that can range from life in prison with the possibility of parole, life without the possibility of parole and the death penalty. It is not clear which life sentence Watkins received or if he had a prior juvenile record.
The judge, Bibb County Superior Court Judge Verda Colvin who is known for a viral video of her bringing teens to tears with her brand of "tough love" and according to her Facebook page, seems to revel in the attention, said that "In those 10 minutes, she (sister) had to have stopped moving," and "perhaps that wasn't noticed by the defendant because he was still angry." Colvin was appointed in 2014 by then-Republican governor John Nathan Deal.
After hearing his sentence of life announced by the Judge, Watkins broke down in tears and said: "I'm sorry". Judge Colvin said: "I think everyone understands. Including this court."
What is hard for many to understand is how is it a teen can be sentenced to life in prison in the United States for a felony murder when did not intend to kill his sister with a chokehold, while police in cases like that of Eric Garner and more recently Tony Timpa can escape accountability for similarly killing people. In Timpa's case, the police laughed and made jokes while he begged for his life stating like Mr. Garner, "I can't breathe". Although a grand jury did indict Timpa's killers, the prosecutor dropped the charges because no medical examiner would testify in the case, as they did not want to cooperate in helping to put the cops in prison.
This is America.