Podcast: Play in new window | Download (Duration: 1:23:31 — 40.7MB) | Embed
Subscribe: Apple Podcasts | Android | Email | Google Podcasts | Stitcher | TuneIn | RSS | More
Make Tax-deductible Donations To Black Talk Media Project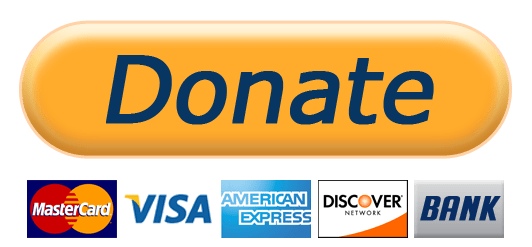 ---
Join the New Abolitionists Radio panel (Tag, Scotty & Maxwell Melvins) as we discuss prison slavery amidst a global Covid 19 pandemic with the United States becoming the world's leader in confirmed cases of the deadly virus which according to the most recent but incomplete data due to a lack of testing, showing Covid 19 is 35 times more deadly than the 2009 H1N1 flu that claimed over 12,000 lives in the United States over the course of a year.
Special guest panelist: JayRene joins us again, she is the co-founder of Hip Hop Humanisms which began in April of 2017. They showcase independent and unsigned artists that have a positive message that is trying to help the people in their community, instead of hurt them with the glorification of drugs, alcohol, and sex which can lead some down the path to prison slavery.
Jay Rene issued a video concerning police needing escalation of force procedures and real consequences for violating procedures.
In The News…
In 2009, a new strain of H1N1 influenza emerged. It did not cause anywhere near the disruption that Covid-19 has, and for good reason.
H1N1 did infect as much as 24% of the world's population. The overall fatality rate was quite low, at about 0.02% of estimated cases — five times lower than the 0.1% average fatality rate for the seasonal flu — but that's mainly because H1N1 had little effect on the demographic usually hit hardest by influenza: those 65 and older…Covid-19 is near the beginning of its spread in the U.S., and thus cannot be compared with H1N1's effect over a full year. If the U.S. death toll from Covid-19 is only 12,469 a year from now, that will likely be counted as a great success…South Korea, which has done the best job of keeping up with the spread of the virus through testing, the fatality rate so far is about 0.7%. But even that is 35 times worse than H1N1 in 2009 and 2010. Multiply 12,469 by 35 and you get 436,415 — which would amount to the biggest U.S. infectious-disease death toll since the 1918 flu. Hospitalization rates are also many times higher for Covid-19, meaning that if it spread as widely as H1N1 it would overwhelm the U.S. health-care system.
Rikers Island Rate Of Coronavirus Infection 7 Times Higher Than Citywide

21 Inmates, 17 Employees Test Positive for COVID-19 on Rikers Island: Officials
At least 38 inmates and employees have tested positive for COVID-19 on Rikers Island in New York City, officials confirmed over the weekend…De Blasio said 23 inmates over 50 years old and at "low risk to reoffend" would be released on Sunday. Additional inmates eyed for release were still awaiting state approval, de Blasio said…Twenty-one inmates on Rikers Island tested positive for novel coronavirus — a dramatic increase from the first case reported by Mayor Bill de Blasio on Wednesday…The Board of Correction, which provides independent oversight of the city's jails, sent a letter to New York officials over the weekend with two principle recommendations: to "immediately remove from jail all people at high risk of dying" and "rapidly decrease the jail population."…According to Sherman, 12 of the employees work for the Department of Correction and the other five work under Correctional Health Services…She says 58 people are being monitored in contagious disease and quarantine units and likely passed through "hundreds of housing areas and common areas over recent weeks and have been in close contact with many other people in custody and staff."…On Wednesday, Mayor de Blasio said at a press conference that staff had identified 40 people for release, a figure the board says is too low.
First Federal Inmate Tests Positive For Coronavirus In NYC (6 Days Ago)

How Bill Barr's COVID-19 Prisoner Release Plan Could Favor White People
Only 7 percent of black men would be deemed low-risk enough to get out using the federal prison system's risk assessment tool, according to an analysis…There are "at-risk inmates who are non-violent and pose a minimal likelihood of recidivism and who might be safer serving their sentences in home confinement," Barr wrote in a two-page memo to the Bureau of Prisons. But on closer inspection, his plan may exclude many vulnerable prisoners from being released—and may also create racial disparities in who gets out of prison. That's because it instructs the prison system to prioritize for release only those prisoners who receive the minimum possible score on a "risk assessment" algorithm called PATTERN. This computerized rating system, which has never been used before, deems white-collar offenders, who are disproportionately white, generally safe to be let out of prison. But it does not deem safe to release drug addicts with a history of prior arrests, who are disproportionately black due in part to the biased policing practices of the War on Drugs. Only 7 percent of black men in federal prisons would be considered low-risk enough to get out using PATTERN—compared with 30 percent of white men, according to an internal assessment conducted by the Justice Department last year. In addition, Barr's memo blocks anyone convicted of a sex offense or violent crime from being released to home confinement. Justice Department policy also bars all non-citizens convicted of immigration-related offenses from serving out their time at home.
IWOC NYC conducted phone zaps to NYC jails over the past couple of days and apparently prisoners are being given dirty masks as some sort of protection against Covid 19. See the series of Instagram posts on the matter.