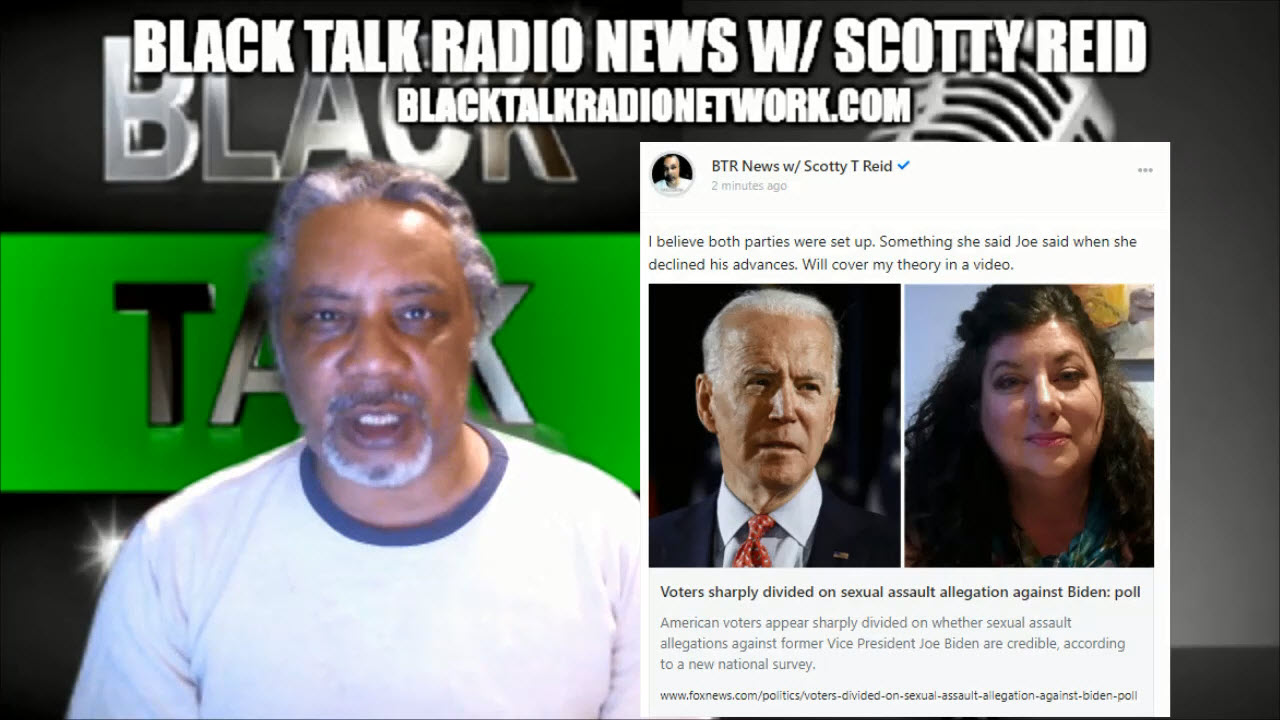 BTR News: 37% Believe Tara Reade But Was She And Joe Biden Set Up By "The Scheduler"?
Podcast: Play in new window | Download (Duration: 17:51 — 16.4MB) | Embed
Subscribe: Google Podcasts | Stitcher | Email | TuneIn | RSS | More
In this episode of BTR News, Scotty discusses a Monmouth University poll that says 37% of respondents believe Tara Reade's allegations of sexual assault against Joe Biden are credible and poses a theory questioning whether or not it is possible that both Joe Biden and Tara Reade were set up by the person Tara refers to as "The Scheduler".
Scotty T. Reid is the founder of the non-profit media organization Black Talk Media Project and the creator of the award-winning media platform Black Talk Radio Network. He is the host and producer of the BTR News podcast and award-winning New Abolitionists Radio podcast which he has produced since 2013, He has been producing news talk programming since 2007 and has interviewed hundreds of guests on various topics over the years and assisted many with technology questions concerning creating podcasting and digital radio stations.

You Can Support BTR News & the entire Black Talk Radio Network Today By Making A Financial Contribution To The Non-Profit Black Talk Media Project. Thank You For Your Contribution In Support Of Independent Media Click Here To Donate! Checks or M/Os made out to Black Talk Media Project, PO Box 65, Mt. Holly, NC 28120-0065. CashApp @ $BTMProject.
Subscribe To Black Talk Radio News w/ Scotty Reid!
Subscribe to
Black Talk Radio News w/ Scotty Reid
Or subscribe with your favorite app by using the address below