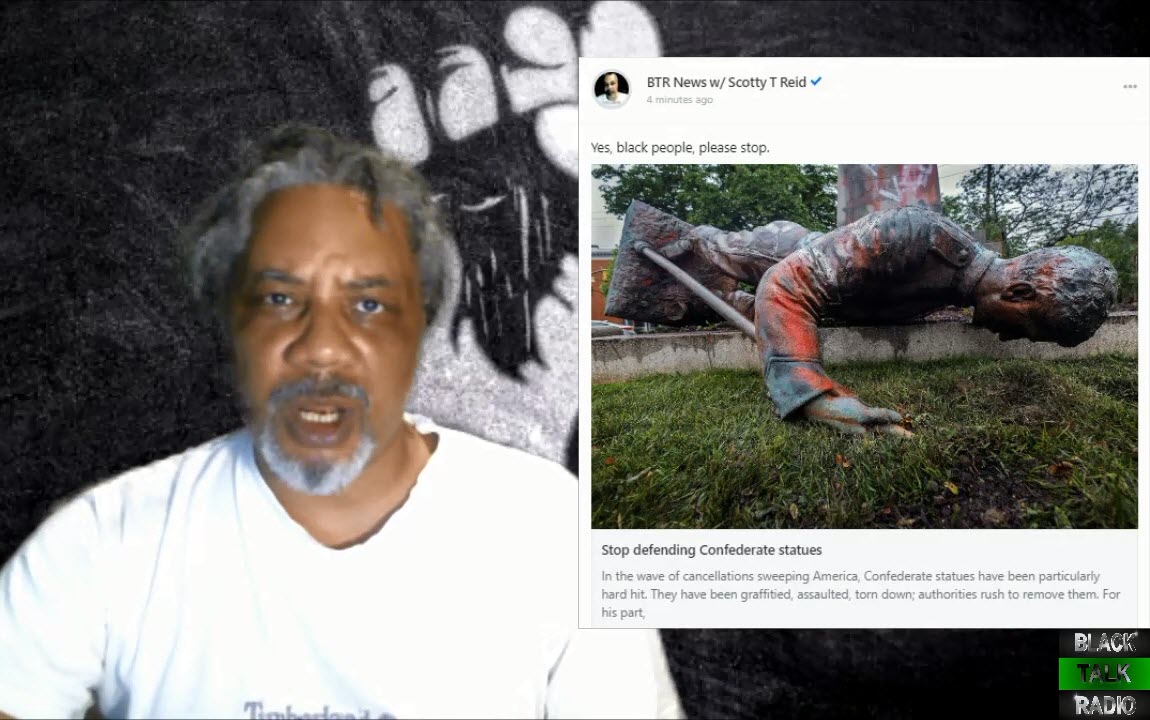 BTR News: Can Black People Please Stop Defending Confederate Monuments?
Podcast: Play in new window | Download (Duration: 20:22 — 18.7MB) | Embed
Subscribe: Google Podcasts | Stitcher | Email | TuneIn | RSS | More
In this episode of Black Talk Radio News, Scotty delves into the controversy surrounding the removal of tacky, trashy and terroristic confederate monuments being vandalized, pulled down, or removed. The controversy isn't that racist suspects are defending these false idols but that some Black people are defending them even if they don't think that is what they are doing. Its madness!
Stop defending Confederate statues

The False Cause: Fraud, Fabrication, and White Supremacy in Confederate Memory
All programming is supported in part by your donations to the non-profit new media organization Black Talk Media Project and is tax-deductible. The Black Talk Media Project was founded in 2008 with the goal to encourage and support independent media producers targeting African-Americans and the African Diaspora with content relevant to their existence and experiences. The Black Talk Radio Network was ranked #1 in Black digital radio and audio podcasts by Feedspot in 2019 and 2020.
Donate via Paypal with or without a Paypal account: https://www.blacktalkradionetwork.com/linkout/35245
Check or M/O: Black Talk Media Project, PO Box 65, Mt. Holly, NC 28120-0065
Cash App $BTMProject
---
Black Talk Radio News w/ Scotty Reid

Scotty Reid

A podcast covering social, political and cultural issues in topic as they related to the global Black community and those who identify as being part of a larger African Diaspora.