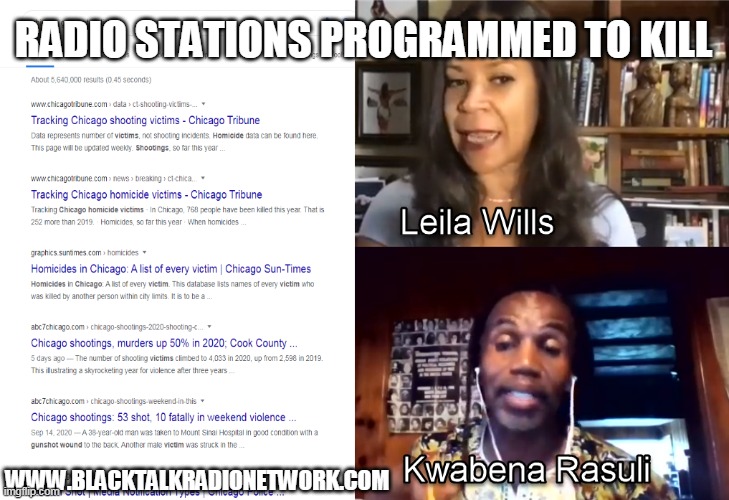 BTR News: Taking On Corporate Radio Stations Over Murder Music
Podcast: Play in new window | Download (Duration: 1:02:50 — 28.8MB) | Embed
Subscribe: Google Podcasts | Stitcher | Email | TuneIn | RSS | More
7:00 PM EST – Two activists from the Chicago area have been taking on the radio stations that play a type of rap that is known for its lyrics promoting acts of murder, rape, and misogyny to name a few. The BTR News audience has heard of one of the activists involved in attempts to clean up the lyrical content found on FCC-licensed stations targeting markets with large concentrations of Black people, Kwabena Rasuli of Clear The Airwaves Project has been a frequent guest on this broadcast.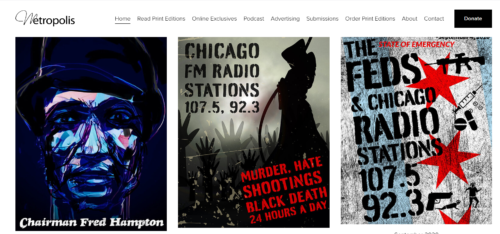 Joining him on our panel discussion will be Chicago's own Leila Wills who is the publisher of Metropolis, a print and online journal published in Bronzeville, "Chicago's oldest, black neighborhood". Wills is also a publisher of the podcast Trapped In A Culture – Leila Wills available on Spotify, Apple Podcasts, and on the Metropolis website.
Tonight we will ask them to walk us through the process of filing complaints against the corporations that operate radio stations that target "urban markets" with music programming containing lyrics that fall outside of the FCC guidelines on adult-oriented content not that it should be licensed at all. There are good reasons publicly licensed networks like ABC or NBC do not have pornography in their late-night programming while ear porn is allowed to be broadcast on FCC regulated airwaves 24/7.
In 2020 FCC complaints while filed against IHeart and Crawford/Dontron corporations over their "Urban" programming and our guests will fill us in on where the proceedings stand.