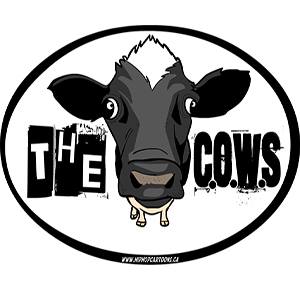 The C.O.W.S. Compensatory Call-In 02/06/21 #BlackHistoryMonth
Podcast: Play in new window | Download (Duration: 3:00:54 — 84.1MB) | Embed
Subscribe: Google Podcasts | iHeartRadio | Stitcher | Email | TuneIn | RSS | More
Saturday, February 6th 9:00PM Eastern/ 6:00PM Pacific
The Context of White Supremacy hosts The Context of White Supremacy hosts the weekly Compensatory Call-In. We encourage non-white listeners to dial in with their codified concepts, new terms, observations, research findings, workplace problems or triumphs, and/or suggestions on how best to Replace White Supremacy With Justice ASAP. We'll use these sessions to hone our use of words as tools to reveal truth, neutralize White people. We'll examine news reports from the past seven days and – hopefully – promote a constructive dialog.
Black History Month 2021 commenced with not a whole lot to celebrate. The rona continues to ravage the planet, and a number of reports suggest that the entire continent and a number of black and non-white people in the U.S. will have greater difficulty accessing the vaccines. In Illinois, Suspected White Terrorist Kyle Rittenhouse violated conditions of his bail while awaiting trial for killing to White people in Wisconsin. In Rochester, White enforcement officers shackled and pepper sprayed a 9-year-old child.
INVEST in The COWS – http://paypal.me/TheCOWS
Invest in The C.O.W.S. – https://cash.app/$TheCOWS
CALL IN NUMBER: 720.716.7300 CODE 564943#
The C.O.W.S. Radio Program is specifically engineered for black & non-white listeners – Victims of White Supremacy. The purpose of this program is to provide Victims of White Supremacy with constructive information and suggestions on how to counter Racist Woman & Racist Man.
Phone: 1-605-313-5164 – Access Code 564943# Hit star *6 & 1 to enter caller cue