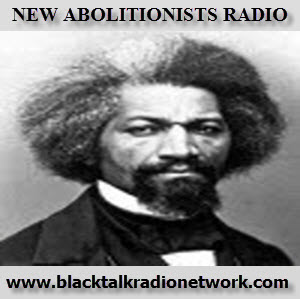 New Abolitionists Radio Weekly 6/18/2014
[jwplayer mediaid="4242″]
• Comedian Stephen Colbert discusses modern legalized slavery in excruciating detail during his segment "The Word aka Debt Penalty" It's all so very funny. At the end of our introduction we'll let you hear what he says. We're all in on the joke anyway.
• June 17th marks the 40th anniversary of Nixon's commencement declaration of the war on drugs. Success or failure depends on who you ask. Today abolitionists answer that question.
• The historic Bradshaw Cemetery (A final resting place for the "bodies of slaves and African Americans who fought in wars and were denied a proper burial) located in Houston, Texas was bulldozed without its owners consent and now the family is searching for answers. Scotty has the story.
• The Border Patrol. It even sounds ominous. MSNBC's Rachel Maddows report "What is the Border Patrol hiding inside its 'black box'?" shocked me and most of America I'm sure, so I looked deeper. Let me tell you some of the things I found out.
• This week we also note The 40 year anniversary of the immigration aspect of the war on drugs. Yohanan tells us about a vote last week to remove the bed quotas. What's a bed quota?
Yes. This is certainly something you want to know.
• Speaking of so many anniversaries. Tomorrow is Junteenth.
Yea… lets talk about that from an abolitionists perspective.
• Prison labor's new frontier: Artisanal foods" That's what the FORTUNE online magazine said. We think this might need some propaganda to English translations.
• Today's State Constitution profile is Maine
and our Abolitionist in profile is Elijah Parish Lovejoy (November 9, 1802 – November 7, 1837)
Expect all that and more tonight on New Abolitionists Radio
New Abolitionists Radio seeks to educate the public and agitate for an end of 21st Century Slavery and Human Trafficking. It is an extension of the group Move To Abolish 21st Century Slavery