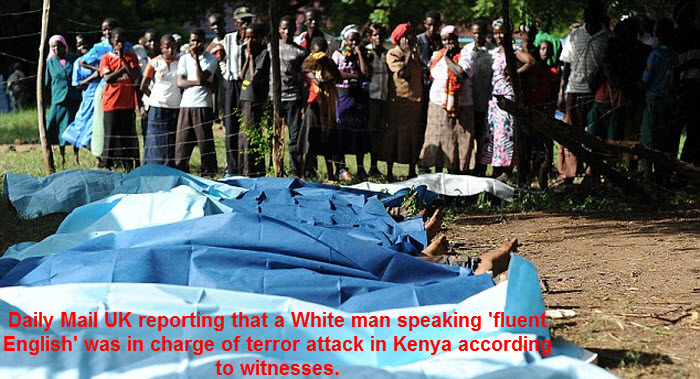 English speaking White male witnessed leading Kenya terror attack on civilians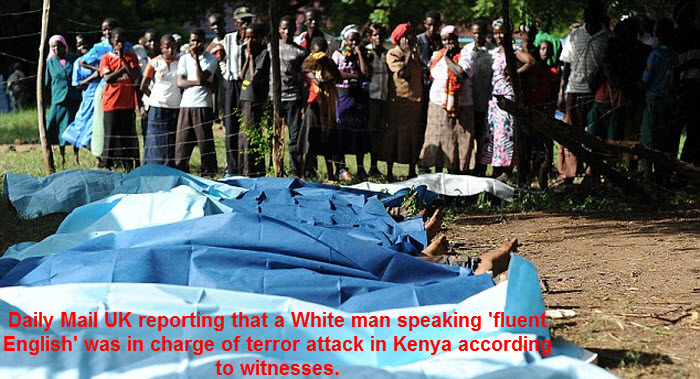 The Mail Online, a UK news publisher is reporting that witnesses identified a white male leading an attack on the town of Mpeketoni, Kenya. Witnesses said the "pale skinned" man was giving orders to gunmen in both English and Arabic. 60 people died in the Kenyan coastal town of Mpeketoni when they were reportedly attacked by al-Shabaab, a group attributed to similar atrocities in Kenya. You can read more here.
The al-Shabaab recently claimed responsibility for the last attack on Mpeketoni which included an attack on a World Cup watch party but Kenyan officials seem to be pointing the finger at local political groups. Video below.
[jwplayer mediaid="4250″]