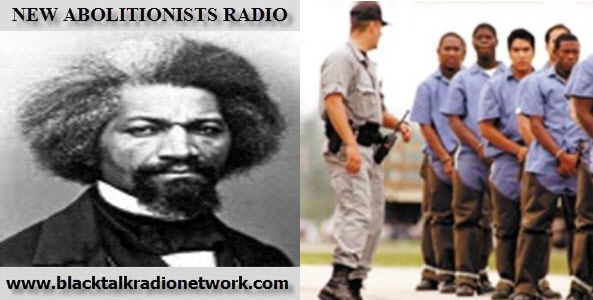 New Abolitionists Radio – Ferguson revisited with Dr. Nekima Levy-Pounds & Kafahni Nkrumah
Podcast: Play in new window | Download (66.0MB) | Embed
Subscribe: Google Podcasts | Stitcher | Email | TuneIn | RSS | More
[jwplayer mediaid="9295″]
Download Podcast
Tonight on New Abolitionists Radio we will be joined by Nekima Levy-Pounds, and lawyer & activist Kafahni Nkrumah. Attorney Levy-Pounds is a civil rights attorney and law professor at the University of St. Thomas. Our guests will be with us to discuss a recent trip to Ferguson, MO., and their involvement in national protests against police violence.
In the news,
Big banks like JP Morgan Chase have designed yet another way to rob the incarcerated enslaved across America, through prison issued debit cards.http://www.marketplace.org/topics/wealth-poverty/how-big-banks-turned-prisons-profit-centers
U.S. judges see 'epidemic' of prosecutorial misconduct in California, as the court has to threaten Atty. Gen. Kamala Harris' team to oby court orders, or else.
http://www.latimes.com/local/politics/la-me-lying-prosecutors-20150201-story.html
More evidence of not only slavery- but human trafficking, as we highlight the practice of states exporting inmates from all over the country to meet their "bed" quotas.
http://www.nytimes.com/2007/07/31/us/31prisons.html
And finally, New Abolitionists discuss the 100 people who have been killed by police already in 2015. As we say all the time- not every slave survives being kidnapped and delivered to the plantation.
http://thefreethoughtproject.com/100-people-killed-police-month-2015-officers-killed-suspects/
Our Abolitionists in Profile will be the three Illinois abolitionists convicted for anti-slavery efforts in the 1800s who were posthumously pardoned by Gov. Pat Quinn, as a part of his New Year's Eve clemency program.
http://www.stltoday.com/news/local/illinois/illinois-governor-pardons-s-abolitionists/article_8644a1fb-a4d6-5d3b-981d-ad9968ab7f01.html
Our exonerated profile is Joseph Lamont Abbitt
Exonerated on September 2, 2009 in Winston-Salem, North Carolina, after serving 14 years in prison for two rapes he didn't commit.Become a New Abolitionists and help us educate and agitate for an end to 21st Century Slavery & Human Trafficking. Join us on Facebook at Move To Abolish 21st Century Slavery! Follow our Facebook page and Twitter page.
Sign the petition supporting the REDEEM ACT which is bi-partisan legislation introduced by Senator Rand Paul and Senator Corey Booker that would end life time punishment of people convicted of non-violent crimes.