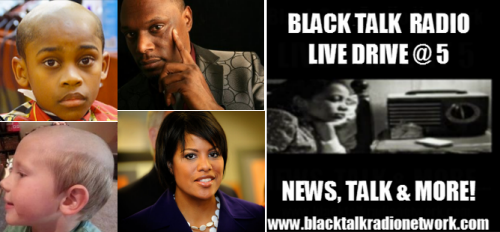 Black Talk Radio Live Drive @ 5 – Protecting Independent Black voices by standing up for Net Nuetrality
Podcast: Play in new window | Download (25.9MB) | Embed
Subscribe: Google Podcasts | Stitcher | Email | TuneIn | RSS | More
[jwplayer mediaid="9316″]
Download Podcast
Cleo Manago could not join us today so we jumped to cover Net Neutrality and independent Black Voices.
In the news,
A barbershop in Snellville, GA, near Atlanta is giving so-called "old-man haircuts" to children who are having behavioral problems. Parents can bring in their kids who have been acting up and ask for the "Benjamin Button Special". The story has gone viral with some people approving of the public shaming tactic and others who think it goes too far. However, despite what the barber says about coming up with the idea, we found this photo of a white kid with an old man cut from 2013.
The Baltimore Sun is reporting that Baltimore Mayor Stephanie Rawlings-Blake said Monday she is seeking General Assembly legislation to crack down on police misconduct — including creating a new felony charge for officers accused of assaults that are now considered misdemeanors.