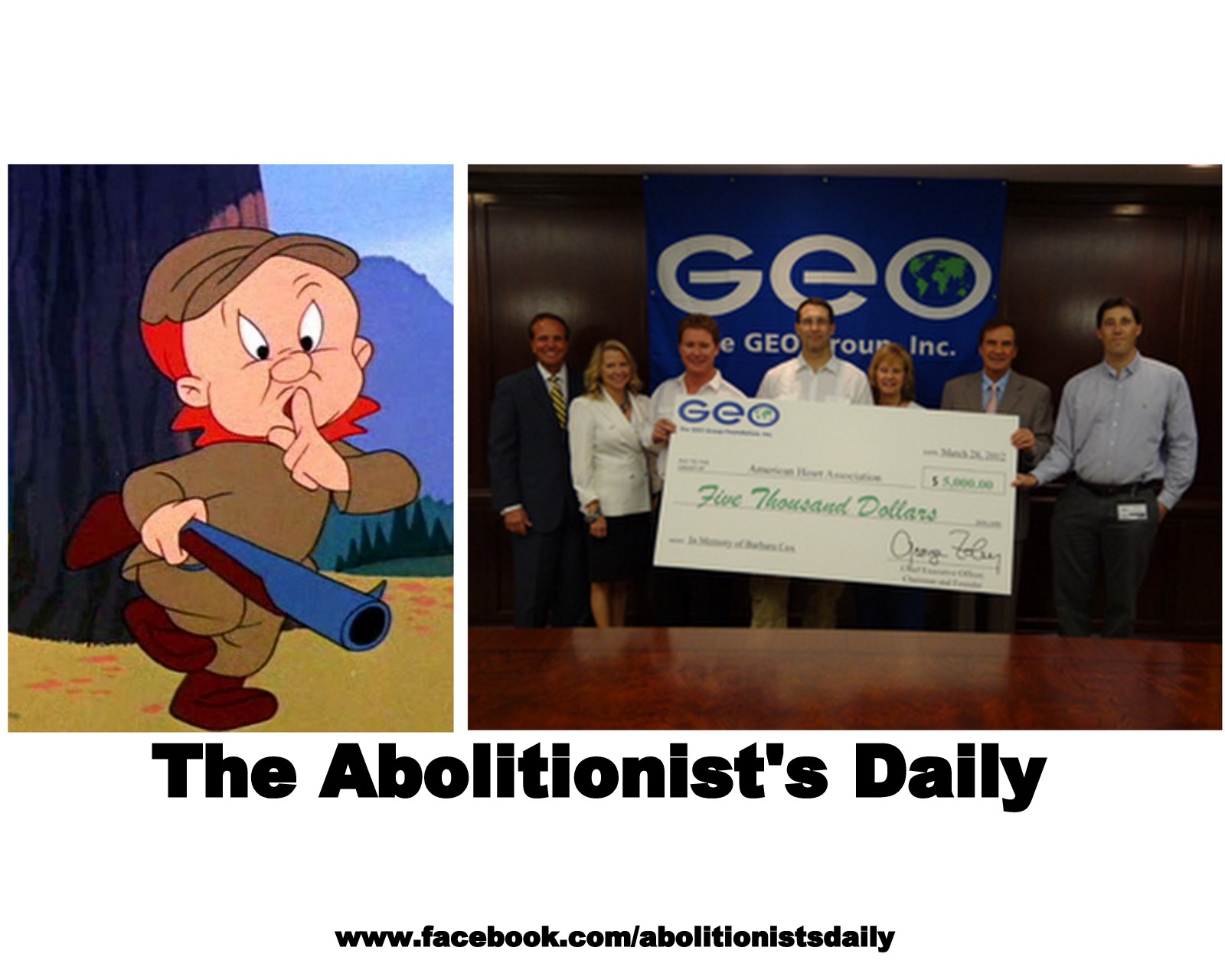 The Abolitionist's Daily- Be Very Quiet, We're Hunting Prison Slavers…
Podcast: Play in new window | Download (54.7MB) | Embed
Subscribe: Google Podcasts | iHeartRadio | Stitcher | Email | TuneIn | RSS | More
[jwplayer mediaid="9745″]
Download Podcast
Join us on The Abolitionist's Daily for a special live streaming broadcast of the Q4 2014 The GEO Group, Inc. Earnings Conference Call – Wednesday, February 18, 2015 @11:00 AM ET
We'll be hearing it all, straight from the mouths of one of the most profitable prison slavery organizations on the planet. In the past we have heard them detail what states they are targeting, what legislation they have helped successfully push through, and what Federal agencies they are going to be getting paid by.
No doubt they will be laying it all on the table again. Join us, listen in, take notes and we'll discuss our Abolitionist response.
Also, time permitting, we will talk about A.G. Eric Holder's call for a moratorium on the death penalty. Could it be the record number of exonerations are having an effect?
Our Abolitionist Profile will be former Dallas County District Attorney Craig Watkins.
The Unexplainable Black Death Profile is Pearlie Golden, 93, who was gunned down in her home by police in May, 2014.