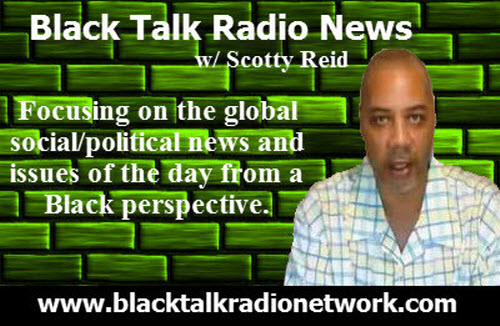 Black Talk Radio News – 9 industries profiting from consitutionalized slavery you buy from
Podcast: Play in new window | Download (0.2KB) | Embed
Subscribe: Google Podcasts | Stitcher | Email | TuneIn | RSS | More
[jwplayer mediaid="10081″]
Download Podcast
Join your host Scotty Reid as he examines some of the top social/political news stories of the day and provides commentary. Phone lines are open for listener commentary.
In the news,
The FCC votes 3-2 along partisan lines to adapt Net Neutrality rules preventing ISP corporations from creating fast and slow lanes on the Internet.
Naming the industries using modern slavery to increase their bottom lines.
Have Dominicans lost their minds under the global system of white supremacy? Two stories highlight that Black people in the Dominican Republic are severely infected with the ws virus.
In slamming comments made by John Legend about Black voting rights under attack, Fox News commentator and a crew of non-white females that included Stacy Dash, said Legend was incorrect and more "minorities" are voting because of state efforts requiring voter id.