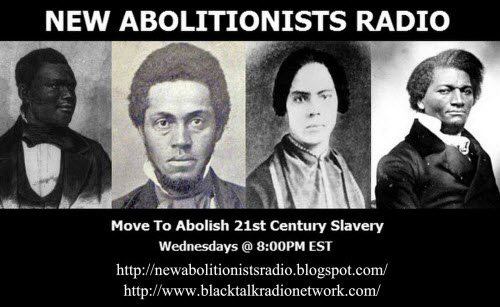 New Abolitionists Radio – The UN Blocked And More Shots Fired By Cops
Podcast: Play in new window | Download (0.2KB) | Embed
Subscribe: Google Podcasts | Stitcher | Email | TuneIn | RSS | More
 [jwplayer mediaid="10908″]
Download Podcast
March 25th 2015…
Today Our guest tonight will be entrepreneur, publisher, political organizer, and strategist Madison Paige. Madison facilitated the article publishing the goals of the New Abolitionists Movement in a 2014 edition of Bold Blue Magazine.
Our stories for tonight's program include;
· Missouri, Representative Emanuel Cleaver has come out with legislation he says will help keep the police under control by introducing a bill which would make "policing for profit ticket schemes" a federal civil rights crime.
· Why won't the US let the U.N. look inside its prisons?
After a half-decade and a mandate by the U.N. to investigate solitary confinement practices, U.N. torture rapporteur Juan Mendez had to find a backdoor into an American jails. On March 16th his findings were released in a detailed report. Let's examine it together.
· Tonight we introduce a new weekly segment to be researched, reviewed and chronicled over the remainder of 2015. Once again, state by state we will closely examine incarceration statistics and uncover economic exploitation by state and local officials involved in unconstitutional, unlawful and illegal practices against American citizens in order to use the law as a revenue generator and racist population control tool.
It's called "Ferguson is everywhere."
Tonight we begin with Alabama Is Ferguson.
Our Abolitionist in Profile will be Theodore Sedgwick Wright (1797-1847)
This week's Rider Of The 21st Century Underground Railroad is Angel Gonzalez, whose rape and kidnapping convictions were reversed on March 9th 2015 based on DNA testing proving his innocence! Angel, who served close to 21 years for crimes he did not commit.
Expect all of that and more tonight on New Abolitionists Radio.
You can find archived podcasts at newabolitionistsradio.blogspot.com
We invite you to join the conversation by calling us at
1-530-881-1400 Access code 549032#
press *6 & 1 to que up from the conference line