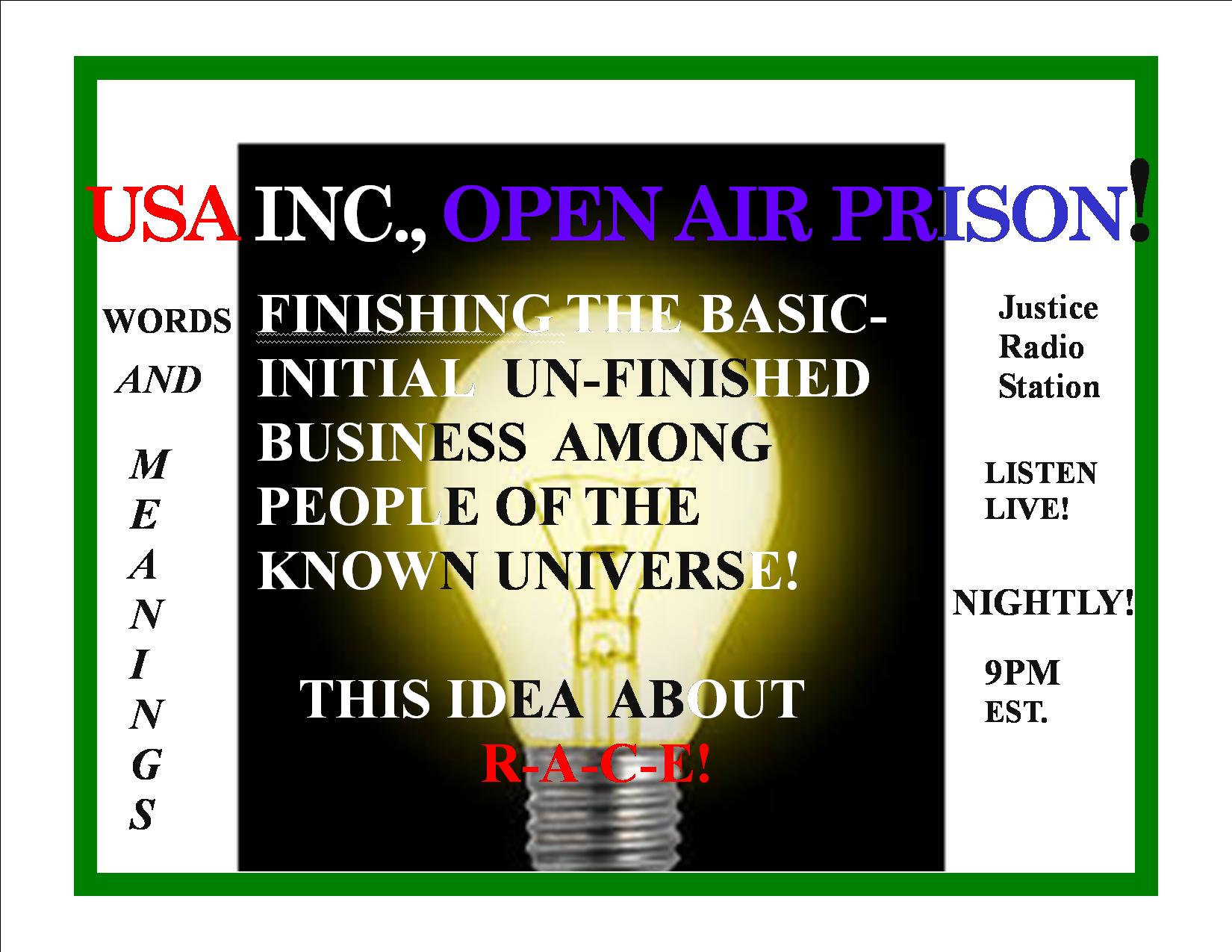 *OPEN- AIR PRISON* "USA INC." -Justice Radio Station- NIGHTLY! 9:00 PM Eastern
Time: Nightly! 9:00 PM Eastern Phone (605) 562-3140 code 918135# star 6,1 for ON AIR Constructive Interactions, Suggestions, Philosophies, Opinions.
WELCOME FAMILY, EVERYONE. BEST TO YOU AND YOURS SCOTTY REID, NETWORK, RIGHT ON!
In light of History, Politics and Mis- Education of us all,
How do you Cope? What are your suggestions about goal setting? Who Am I? Am I Really Who I Am? Am I All I Ought To Be? 
Close Your Eyes and Watch  Tehuti and Maat
Present -The Ausarian Drama, The oldest recorded story of the Holy Royal Family, being used as a Blue-Print for Self Growth and Development!