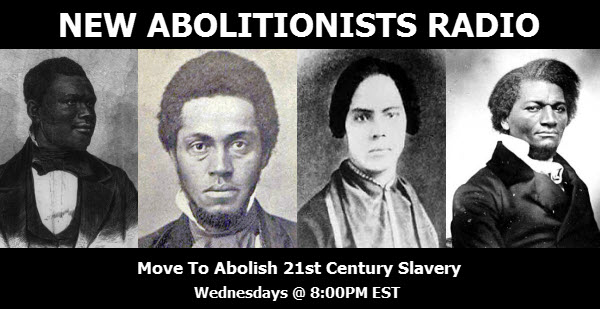 New Abolitionists Radio Weekly 2/3/2016
Podcast: Play in new window | Download (Duration: 2:01:10 — 55.5MB) | Embed
Subscribe: Google Podcasts | Stitcher | Email | TuneIn | RSS | More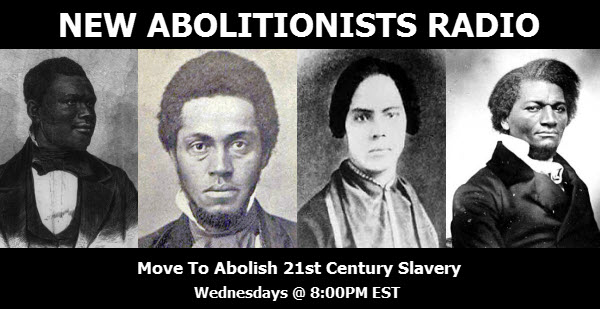 Tune in for an hour of news, information and commentary on 21at Century Slavery & Human Trafficking in the United States.
February 3rd 2016. Our stories include;
• Today we'll have an interview with Sidney Meyers. A young brother here in South Carolina whose story of abuse and exploitation at the hands of brutal racist and exploitative practices by prison profiteers stands as a window into the world of modern day slavery.
• The Chicago slave catcher who shot and killed 19-year-old Quintonio LeGrier, has decided to add insult to injury, by suing the family of his victim. Just after Christmas, Officer Robert Rialmo stated that he plans on filing a lawsuit against the dead teenager's family, because he says LeGrier somehow "assaulted" him, and thus caused him "emotional distress."
• More from Chitown, A Chicago Police Department audit reveals that many of the department's dashboard cameras have been deliberately sabotaged. Last month the CPD found that 80 percent of its 850 dash cams do not record audio, and 12 percent don't record video either. The CPD has blamed the failures on "operator error or in some cases intentional destruction," and a close reading of that review by DNAinfo Chicago reveals the extent of the latter. Officers frequently tampered with dash cams, stashing microphones in their glove boxes or pulling out batteries. Some dash cams were found with their antennae deliberately destroyed, and others had had their microphones removed altogether.
• The widow of a disgraced Illinois police officer who staged his suicide to appear he was gunned down in the line of duty by 3 black men, sparking an intensive manhunt, was indicted Wednesday on charges of assisting her husband in siphoning money from a youth program.
• Immigration and Customs Enforcement (ICE) is fighting hard to hide from public scrutiny the workings of its contracts with private prison corporations like CCA and GEO. As detailed in Banking on Detention: Local Lockup Quotas and the Immigrant Dragnet, CCR's June 2015 joint report with Detention Watch Network, ICE's contracts with private corporations often include a provision guaranteeing minimum payments. Because ICE has already promised to pay the contractors regardless of whether beds are filled, ICE faces pressure and incentives to funnel the people it arrests to privately operated facilities.
• When they kill someone on death row in Missouri a series of envelopes filled with $100 bills is sent out to everyone who assisted in the execution. The drug supplier, gets the most. An envelope filled with $7,178.88 is sent to them in cash. Now despite how despicable this sounds the only concern for the feds is whether or not it's considered tax evasion. They want to make sure they got their cut or else. If time allows we'll tell the story.
• This week's Rider of the 21st Century Underground Railroad is Lawrence William Lee. Lee was convicted and sentenced to death. After reviewing prosecutorial misconduct and intentional evidence suppression, on, February 19, 2015, Wayne County, GA, Superior Court dropped the charges against Lee and he was freed.
• Our Abolitionist in profile tonight is Samuel Sharpe better known as Sam Sharpe who is one of Jamaica's National Heroes, He was born in the parish of St James in 1801 and died May 23, 1832, a well-educated man who led the slave rebellion in 1831.
Expect all of that and more tonight on New Abolitionists Radio.
We invite you to join the conversation by calling us at 1-641-715-3660
ext. 549032#, Press *6 & 1 to que up from the conference line