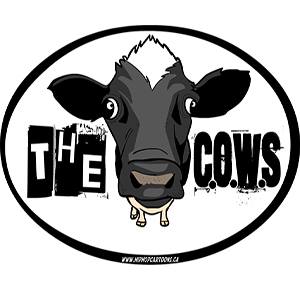 The C.O.W.S. THE HALF HAS NEVER BEEN TOLD Part IX
Podcast: Play in new window | Download (Duration: 3:10:58 — 88.7MB) | Embed
Subscribe: Google Podcasts | Email | TuneIn | RSS | More
Friday, February 5th 8:00PM Eastern/ 5:00PM Pacific
The Context of White Supremacy
 hosts the ninth study session on Edward Baptist's 2014 publication, 
The Half Has Never Been Told: Slavery And The Making Of American Capitalism
. Baptist, a possible Race Soldier, shaped this book to concentrate the enslavement and desecration of black bodies as central to the foundation and success of the United States. He provides confirmation that the torture and forced labor of black people was not an inefficient industrial system, nor would it have ended naturally on its own. The book chapters are named after body parts to stress how the White slave system embodied total war on black bodies. Last week's provided blistering details on the routine rape of enslaved black people. Baptist suggested that black females utilized their sexuality to negotiate a slightly better conditions for  themselves under horrendous circumstances; this could be an act of Racism by the author. Baptist detailed Andrew Jackson's attack on the 19th century "banksters" and how his efforts were to create a more equitable playing field for all White men. The eight chapter (Blood) provides spectacular detail on how the enslaved black population was at the root of the United States banking and credit system. More credit meant more slaves. More slaves meant more money.
Listen or Call In With Web Based Flash Phone
INVEST in The COWS – http://paypal.me/TheCOWS
CALL IN NUMBER: 641.715.3640 CODE 564943#

The C.O.W.S. archives: http://tiny.cc/76f6p