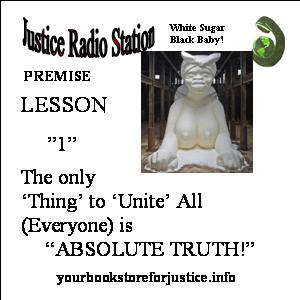 'JAIL PSYCHOTHERAPY' *Independently United Liberating Ladies-"RUTHLESS GUIDE TO PSYCHOLOGICAL WARFARE!"
Podcast: Play in new window | Download (Duration: 16:53 — 15.5MB) | Embed
Subscribe: Google Podcasts | Email | RSS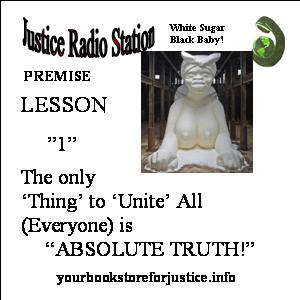 The most profound question to answer is WHO AM I? WHO AM I TAUGHT I AM?
ALSO-WHERE AM I? KNOW AND UNDERSTAND THE PHILOSOPHY, OPINIONS, STEREOTYPES BEING CREATED IN THE DECEITFUL SOCIALIZATION PROCESS.
In the area of Economics the unjust system values, goals and laws Control the economic foundation by controlling all global banking, monetary and financial systems. Education: educational content and institutions by determining academic policies, overall curriculum and textbook publication.
If a society is unjust, the laws and rules used to maintain it are incorrect. These same laws in a system of Justice will be correct laws. Justice meaning guaranteeing that no one is mistreated and guaranteeing that who needs the most constructive help receives it in all areas of people activity in society.
Liberating Ladies. Liberating =shows present action. The word Liberate means to set someone free from a situation, especially imprisonment or enslavement in which ones' liberty is severely restricted. Liberate-Release someone from a state of being or situation that limits freedom of thought or behavior such as an unjust socialization process.
Thanks kindly Everyone, WORLDWIDE! Let's use Justice Radio Station as a Catalyst for Liberation. Independently Uniting with the only strength, Individual Immediate Power and use of a code -"ABSOLUTE TRUTH"-, Not a person, never a person as a Role Model. Thanks for Networking. 8 p.m. est. democracyversusjustice@gmail.com
Tell a Friend, Tell a Friend! Justice Radio Station