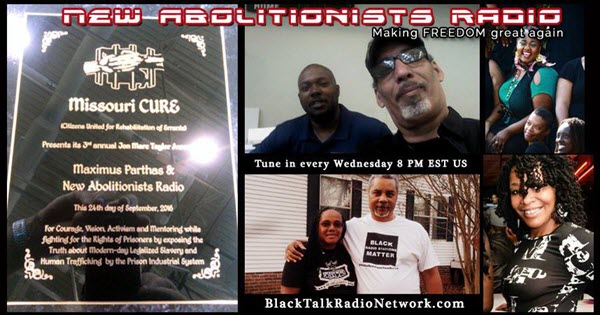 New Abolitionists Radio: Moving To Abolish 21st Century Slavery & Human Trafficking In The USA
Podcast: Play in new window | Download (Duration: 1:57:49 — 53.9MB) | Embed
Subscribe: Google Podcasts | Stitcher | Email | TuneIn | RSS | More
Today is the June 28th, 2017 broadcast of New Abolitionists Radio. We are 7 weeks away from the MILLIONS FOR PRISONERS HUMAN RIGHTS MARCH ON WASHINGTON, DC August 19th. It's push time.
On this day in History, 1839
Cinque, originally Senghbe, the son of a Mende kKing along with several other Africans, is kidnapped and sold into slavery in Cuba. Cinque and his companions will later carry out the famous successful revolt upon the slave ship Amistad.
Also on this day in 1964, the Organization for Afro-American Unity was founded in New York by Malcolm X..
• Our guests today will be Peter von Gotcher of Tulsa Oklahoma. Peter is a member and organizer of the International Workers Organizing Committee. Or IWOC. In the past few weeks, he has been the subject of brutal assault.
• Our Abolitionist in Profile will be provided by Scotty T Reid
• Our Rider of the 21st Century Underground Railroad is Ledora Watkins who was released from prison this month after serving 42 years for a crime he did not commit.
• In the segment 'For Freedom's Sake. A History of Rebellion.' We will be remembering The Amistad Slave Rebellion of 1839
Of course we'll cover as many recent articles of news in regards to the abolitionist movement as time will allow.
New Abolitionists Radio seeks to educate listeners to the glaring fact that slavery was never abolished and is still practiced by the state and federal governments constituting the United States of America along with multi-national corporations. The main purpose of this program to agitate for an end to 21st Century Slavery and Human Trafficking by any means necessary. The radio program is an extension of the group Move To Abolish 21st Century Slavery.
---