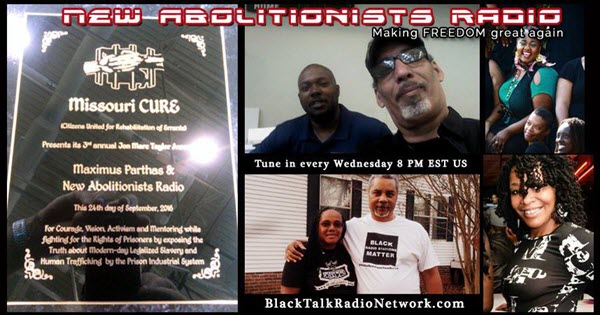 New Abolitionists Radio: Unconstitutional bail system, a new "sagging pants law" in South Carolina
Podcast: Play in new window | Download (Duration: 1:54:53 — 52.6MB) | Embed
Subscribe: Google Podcasts | Stitcher | Email | TuneIn | RSS | More
This is our February 21st, 2018 broadcast in our 6th season.
My apologies for missing last week. As some may know I was at the wake of my brother, mentee, and comrade Muhiyyidin D'baha.
On and near this day in history;
Malcolm X was assassinated on February 21, 1965.
• Our abolitionist in profile is William Cooper Nell (1816-1874)
We'll read his speech on the power of literacy.
• In the segment; "For Freedom's Sake" A History of rebellion, we remember THE BERBICE UPRISING OF February 23, 1763.
• Our Rider of the 21st-century Underground Railroad is 81-year-old Paul Gatling who on Monday, May 2nd, 2016 was fully exonerated 52 years after being wrongfully convicted for murder. Gatling spent nine years in prison for the murder of Lawrence Rothbort, a Brooklyn artist in Crown Heights home, and received a reduced sentence thanks to the Legal Aid Society, but remained a convicted murder for most of his life. On Monday, Gatling was exonerated by a Brooklyn judge at the request of a prosecutor.
• As usual, we'll dissect and disseminate current news and events related to 13TH amendment slavery from the perspectives of abolitionists.
The unconstitutional bail system. A new "sagging pants law" in South Carolina is proposed, A call for the national guard to man prisons has been made by legislators, the ongoing madness that is the slave catchers of Baltimore, a revisit of the kids for cash case and the missing link to the 13th amendment narrative has been found. All that and more tonight. Tune in at 8 pm est.