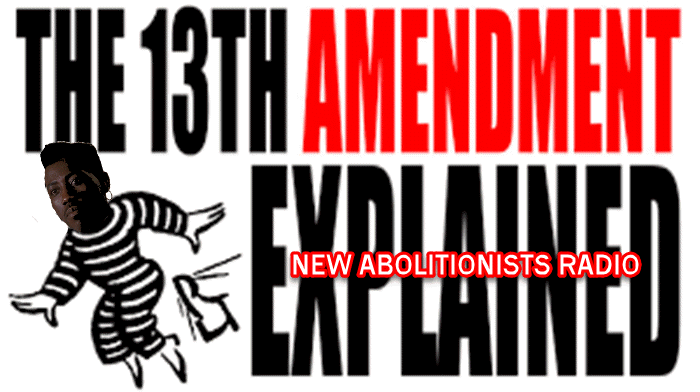 New Abolitionists Radio: Protests Against Private Prison Slavers Has One Company Shook!
Podcast: Play in new window | Download (Duration: 2:01:33 — 55.7MB) | Embed
Subscribe: Google Podcasts | Stitcher | Email | TuneIn | RSS | More
New Abolitionists Radio is an award-winning weekly radio broadcast and podcast series started in 2012 to bring awareness to legalized slavery and human trafficking in the United States which is inadequately referred to as "mass incarceration". Tonight is our August 8th broadcast in our 7th season of production.
Tonight we have a number of articles to discuss including one from a surprising source about wrongful convictions in Oklahoma. A homeless teen victimized by Florida cops speak out on how he was set up which was admitted to by one of the police officers who was ordered to pin unsolved burglaries on Black people. Protests are being staged against the two largest private prison companies in the world, GEO Group, and Corecivic. GEO Group threatens to sue Florida activists over the protests and says activist are spreading false information about the company.
Of course, we have our regular segments which include our Abolitionists in Profile, tonight we will feature the entire underground railroad and our Rider Of the 21st Century Underground Railroad will be Chicago-native Marcel Brown.
Max is off tonight due to health concerns but hopefully will be back with us on air next week, keep him and his family in your prayers. You can find links to tonight's stories in our group on BTRCommunity.com.

The 13th Amendment of the US Consitution did end slavery when it carves out the exception clause that led directly to Jim Crow laws across the country, primarily in the South to target the  large African-American populations the vast majority who were formerly enslaved and put them into what became known as the convict leasing system which is still in practice in less barbaric ways than in the 1800s. Because of the 13th Amendment, all persons of every age, sex, gender, race, religion or national origin can legally become of slaves regardless of guilt or innocence.
---
Contact the host and producer:
[contact-form to='blacktalkradiobaby@gmail.com' subject='New Abolitionists Radio Comment'][contact-field label='Name' type='name' required='1'/][contact-field label='Email' type='email' required='1'/][contact-field label='Comment' type='textarea' required='1'/][/contact-form]