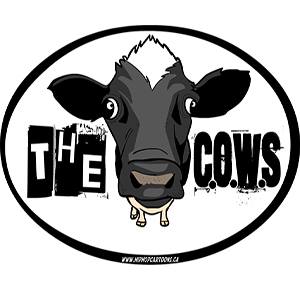 The C.O.W.S. Compensatory Call-In 04/13/19
Podcast: Play in new window | Download (Duration: 2:59:37 — 83.5MB) | Embed
Subscribe: Google Podcasts | Email | TuneIn | RSS | More
Saturday, April 13th 9:00PM Eastern/ 6:00PM Pacific
The Context of White Supremacy
 hosts the weekly Compensatory Call-In. We encourage non-white listeners to dial in with their codified concepts, new terms, observations, research findings, workplace problems or triumphs, and/or suggestions on how best to Replace White
 Supremacy With Justice ASAP. We'll use these sessions to hone our use of words as tools to reveal truth, neutralize White people. We'll examine news reports from the past seven days and – hopefully – promote a constructive dialog. 
Two suspected White Identity Extremists were arrested and charged with with burning Louisiana black churches. One of the Suspected Race Soldiers is the offspring of a sheriff. In Los Angeles, California, mourners recognized the life and passing of Nipsey Hussle. Minister Louis Farrakhan and other notables turned out for festivities usually associated with black male death. WikiLeaks founder Julian Assange was arrested by London police. He may be extradited to the U.S. to face charges for unlawfully distributing classified information. And days before the 2019 NBA playoffs commence, Utah Jazz forward Kyle Korver, Racist Suspect, wrote a highfalutin essay on "white privilege." We hope he can keep White Utah fans from terrorizing black players during the Jazz playoff run.
INVEST in The COWS – paypal.me/TheCOWS
The C.O.W.S. Radio Program is specifically engineered for black & non-white listeners – Victims of White Supremacy. The purpose of this program is to provide Victims of White Supremacy with constructive information and suggestions on how to counter Racist Woman & Racist Man.
Phone: 1-641-715-3640 – Access Code 564943# Hit star *6 & 1 to enter caller cue
Station Name:
The Context of White Supremacy
Content Type:
audio/mpeg
Stream Genre(s):
Talk
Website:
Archives
Additional Players