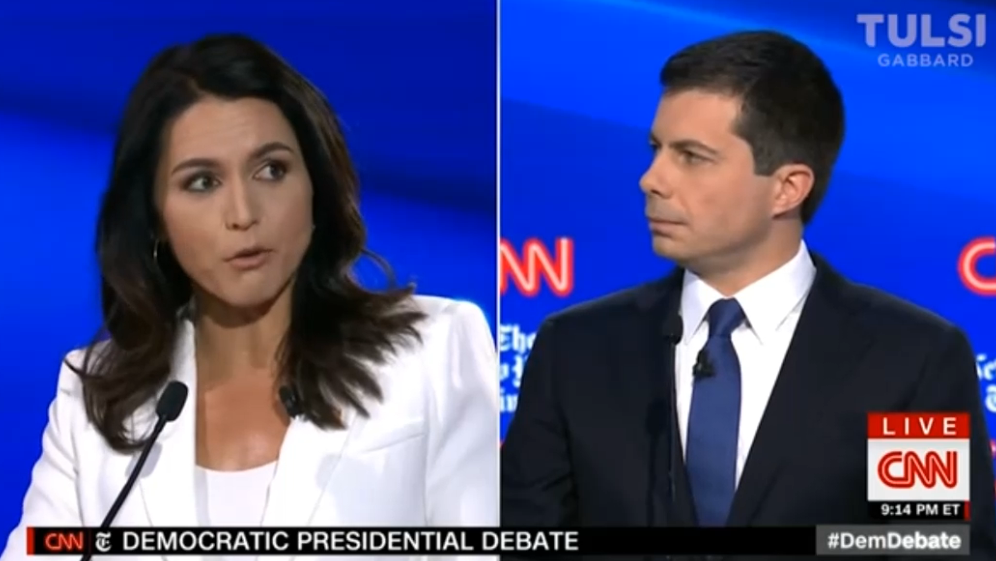 BTR News: Rep. Tulsi Gabbard Reveals The US Armed Terrorists In Syria And No One Disputes Her!
Podcast: Play in new window | Download (Duration: 14:22 — 43.6MB) | Embed
Subscribe: Google Podcasts | Stitcher | Email | TuneIn | RSS | More
BTR News – Perhaps for the first time in Presidential debate history, a candidate reveals a factoid to a national audience that leaves everyone damn near speechless without a single candidate or moderator pushing back on the Rep. Tulsi Gabbard revealing that the US government arms terrorists to take out governments they do not like. I don't know if she caught everyone off guard with her comments or if they simply can not handle the truth but no one said a word in opposition. I fully expect the so-called "fact-checkers" to try and do damage control but with the level of cognitive dissonance in the United States, I don't even know if they have to fire up the spin machine.
---
All programming is supported in part by your donations to the non-profit new media organization Black Talk Media Project and is tax-deductible. The Black Talk Media Project was founded in 2008 with the goal to encourage and support independent media producers targeting African-Americans and the African Diaspora with content relevant to their existence and experiences. The Black Talk Radio Network was ranked #1 in Black digital radio and audio podcasts by Feedspot in 2019.
Donate via Paypal with or without a Paypal account:
https://www.blacktalkradionetwork.com/linkout/35245
Check or M/O: Black Talk Media Project, PO Box 65, Mt. Holly, NC 28120-0065
Join BTR Community social media platform
https://www.btrcommunity.com/about
Join Cash App and set up a new account, donate $5 to Black Talk Media Project's Cash App account, get $5 deposited in your new account by Cash App which will also deposit an additional $5 to the account of Black Talk Media Project.
New Sign Ups: https://www.blacktalkradionetwork.com/linkout/45317