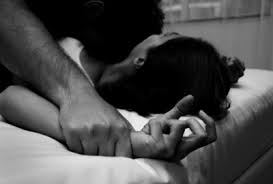 Pro-choice abortion advocates say Michigan law requiring rape insurance punishes rape victims
A Michigan law set to go into effect this month if opponents do not gather enough signatures to force a public referendum on the law that would allow voters to either accept the law or repeal it.
The legislation, which has the support of Republican Governor Rick Snyder, was passed in November of 2013, requires women to purchase additional insurance for a health insurance plan that includes abortion coverage — even in cases of rape and incest. If a rape victim does not have the insurance then they will be forced to pay for abortions entirely out of pocket which can cost upwards of $3,000 in some cases.
Under Michigan state law, those who oppose the "Abortion Insurance Opt-Out Act" would have 90 days to gather at least 161,305 signatures from state residents to get a public referendum and let voters decide the fate of the legislation. Time is running out as the deadline is approaching and opponents have yet to gather enough signatures from Michigan residents.
Check this story out…