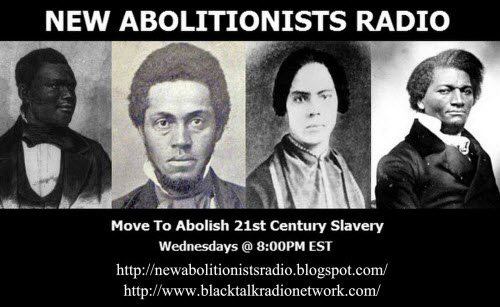 New Abolitionists Radio – Baltimore Uprising/SlaveState Business As Usual
Podcast: Play in new window | Download (0.2KB) | Embed
Subscribe: Google Podcasts | Stitcher | Email | TuneIn | RSS | More
[jwplayer mediaid="11885″]
Download Podcast
April 29th, 2015
Our stories tonight include:
• Texas sheriff has fired six jailers and suspended 29 others after an investigation determined they let a mentally-ill inmate live in cell filled with rotting food covered in bugs, a clogged toilet, feces-smeared walls, and with his clothing hanging from the ceiling, presumably because he was contemplating suicide.
• We told you this would be the result of 'sagging pants laws" and here it is, A newly released video – which contradicts police reports – shows 38-year-old Ervin Leon Edwards lying facedown and unresponsive in a Louisiana jail cell where he died after in police custody after officers shocked him with a stun gun during an arrest for sagging pants laws.
• The Police Bill Of Rights. What is it and what does it have to do with Baltimore today? Let's talk about that.
• In California, the local chapter of the International Longshore and Warehouse Union has vowed to shut down ports on May 1 in a historic protest against police brutality. In a statement, the union said, "It is fitting that on May Day, International Workers Day, Bay Area ports will be shut down to protest the racist police killing of mainly black and brown people." It's the first time a union has taken such action.
• A smoking gun has been uncovered. Documents show Freddie Gray SETTLED a police BRUTALITY case against the City Of Baltimore LAST YEAR – for more than $50,000. The family member did NOT know the specific details of the case – but the sources were told that the Baltimore PD was VERY UPSET that they had to pay 25 year old Freddie Grey A PENNY.
• Former US president Bill Clinton has called for an end to mass incarceration, admitting that changes in penal policy that happened largely under his watch put "too many people in prison and for too long" and "overshot the mark". Talk about an understatement.
• In our ongoing state by state investigation to expose #Ferguson like exploitation we hit the motherload of dark secrets. Tonight we show you that Colorado is Ferguson.
• This week's Riders of the 21st Century Underground Railroad is represented in the sorrowful tale of the life and death of Demetrius Smith.
• Our Abolitionist in Profile is Elisha Tyson 1749 – 1824
Expect all of that and more tonight on New Abolitionists Radio.
You can find archived podcasts at newabolitionistsradio.blogspot.com
We invite you to join the conversation by calling us at
1-530-881-1400 Access code 549032#
press *6 & 1 to que up from the conference line