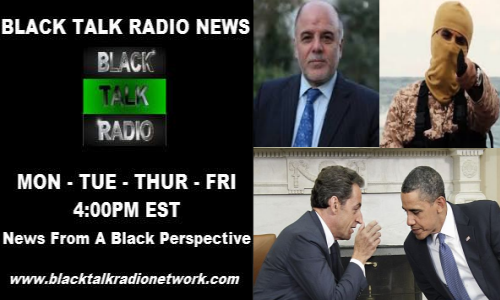 BTR News – AP: French & US governments had warning of imminent attacks from Iraqi PM
Podcast: Play in new window | Download (Duration: 1:59:25 — 54.7MB) | Embed
Subscribe: Google Podcasts | Stitcher | Email | TuneIn | RSS | More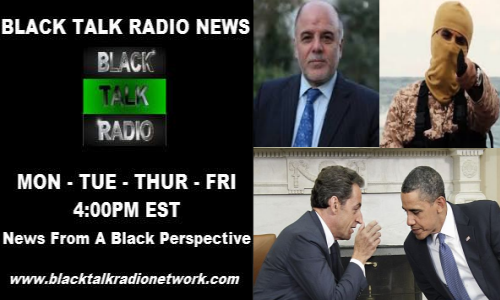 Tune in for an hour or more of news, information and commentary on social/political events.
What is worse than the attacks in Paris? That fact that the US and the French government specifically had forewarnings of an imminent ISIS/Al Qaeda attack on NATO allied countries and did not warn the general public.
According to an Associated Press report,
"Senior Iraqi intelligence officials warned members of the U.S.-led coalition fighting the Islamic State group of imminent assaults by the militant organization just one day before last week's deadly attacks in Paris killed 129 people, The Associated Press has learned."
Not only did the Iraqis send warning but according to the news website AntiWar.com, the Israeli government warned Jews in France on Friday morning that there was a "impending large terrorist attacks".
Were the French more worried about the economy than protecting French citizens from the "blow-back" they created along with NATO in further destabilizing Africa when they overthrew Ghaddafi's government in Libya from which Jihadis have a jump off base of operations into Europe? It appears that the attack on Paris was ordered by an ISIS operative in Libya and why he was targeted in US airstrikes in Libya.
While Europe is much hyped when it comes to the gun control debate, the French attacks illustrate that weapons are readily available to those who can pay for them and that citizens who rely on their governments to protect them are misplacing their trust.
In related news, the attacks in France has led to the arms industries seeing major jumps in their stock prices as politician after politician beats for a wider war against the manufactured enemy called "ISIS".
In other news…
While a lot of citizens in the US are standing in solidarity with the French victims, how do they justify not standing with the victims of police terrorism and violence on US soil.  Police are killing unarmed citizens of every racial classification by the hundreds every year so whose flag you going to raise on social media for them?

If you want truth and facts vs lies and fiction, support independent media. http://tinyurl.com/fundblackmedia