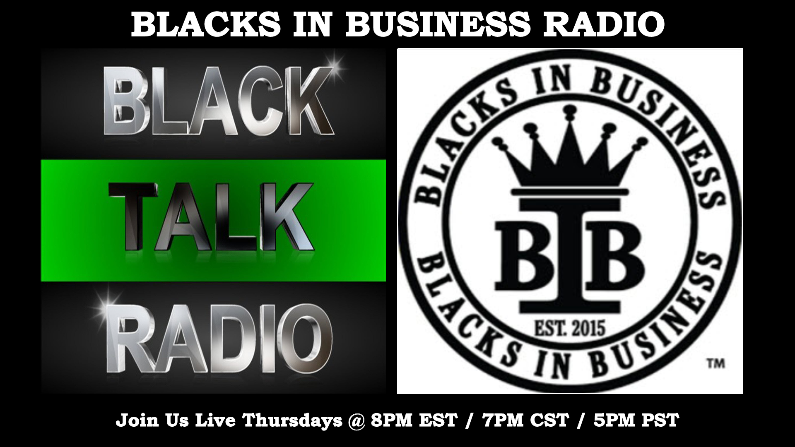 Live: 8:00PM EST / 7:00PM CST / 5:00PM PST
Phone: 704-802-5056
Call In With Web Phone, Chat & Find Your International Toll Number
To Enter Question/Comment Cue Enter: Star-Star & Watch Your Background Noise!
Additional Players
---
"BLACKS IN BUSINESS" BIB Radio is a digital radio program and podcast to inform and educate BLACK ENTREPRENEURS. Join Bro. Robert and SiSi every Thursday night in conversation with Black business builders.
---
---
Join BIB "BLACKS IN BUSINESS" ON FACEBOOK AND BIB RADIO on FACEBOOK
Most of the worlds greatest contributions came from a black man and woman and right now is the best time to show the world that the standard of how we conduct business has to be raised. Post items you are selling, your business, events in your area or services you provide.
WE AID AND ASSIST OUR PEOPLE TO SUCCESS.
VISIT ON FACEBOOK @ BIB "BLACKS IN BUSINESS".
---
Contact the hosts and producers:
[contact-form to='weareblacksinbusiness@gmail.com' subject='BIB Radio Inquiry'][contact-field label='Name' type='name' required='1'/][contact-field label='Email' type='email' required='1'/][contact-field label='Comment' type='textarea' required='1'/][/contact-form]
---
---