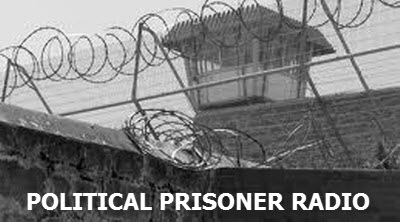 Political Prisoner Radio: Bring Our Political Prisoners Home
[jwplayer mediaid="3577″]
Tonight we want to reissue the demand that the United States Government free our political prisoners and to abolish its practice of enslaving human beings for profit. The United States military has sent troops to the jungles of Africa in an attempt to free 270 kidnapped Nigerian girls while it kidnaps black men, women and children from their communities, incarcerates them in prison labor camps where they are subjected to beatings, rape, torture and murder.
Our special guest speaker is Andrea James who works with Families for Justice as Healing.. She will be discussing the mass incarceration of women and female political prisoners…She has a big event coming up on June 21st. called "Free Her Rally!"
We also want to remind you that the 2nd Annual National Week of Action Against Incarcerating Youth kicks off May 19-25.
Political Prisoner Radio is a program that seeks to educate the public on the individual cases of political prisoners and prisoners of war being held by the United States government, many for decades under torturous conditions. It features former political prisoners, advocates, family members and organizations work to free these individuals. The program often discusses the historical political repression and social conditions that existed and still exist within the United States of America.
class="statcounter" src="http://c.statcounter.com/8997004/0/454b3e5b/1/" alt="free hit counters"/>