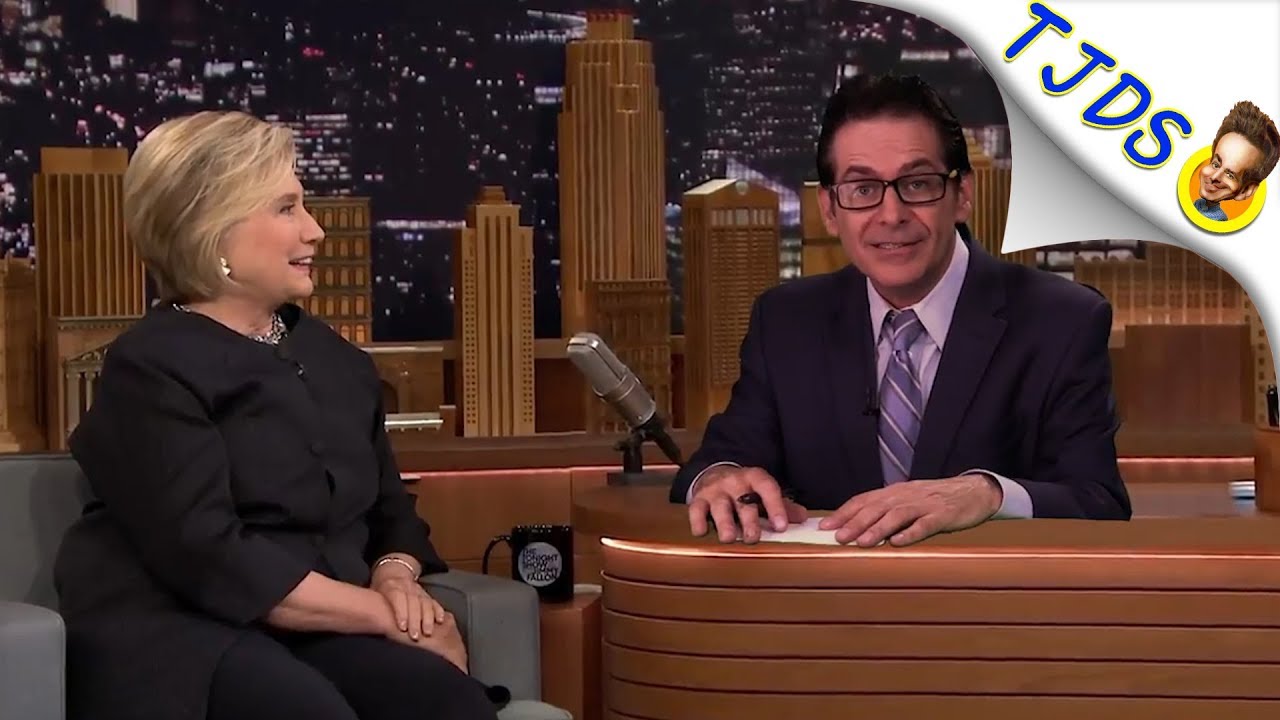 Video: Thank You, Hillary! Our Response To The Tonight Show's Hillary Love Fest
Thank You, Hillary! Our Response To The Tonight Show's Hillary Love Fest
LIVE Jimmy Dore Shows: Nov. 6 Burbank Ca, Tickets Here: http://bit.ly/2hFl95h
Starring Laura Kightlinger as Hillary
Written by Jim Earl
Directed and Edited by Brian Granillo
VFX by Mike Upchurch and Brian Granillo
Here's How You Can Support Our Show & Independent Media!
▶Become a PATRON▶
https://www.patreon.com/jimmydore
▶ Become a premium member ▶ http://bit.ly/JDPremium
▶ Use this Amazon link to do your shopping (Bookmark it!) ▶ http://www.amazon.com/?tag=comedylinking-20&linkCode=ur2&camp=1789&creative=390957
The Jimmy Dore Show Online Store- T-shirts, Mugs & More: http://bit.ly/shopTJDS
Subscribe Here ▶ http://www.youtube.com/subscription_center?add_user=TYTComedy
Full audio version of The Jimmy Dore Show on iTunes ▶ https://itunes.apple.com/podcast/the-jimmy-dore-show/id390071758
Join our community by liking, commenting and sharing to help us reach a wider audience. Keep it positive!
Jimmy Dore on Twitter ▶ https://twitter.com/Jimmy_Dore
Stef Zamorano on Twitter ▶ https://twitter.com/miserablelib
Ron Placone on Twitter ▶ https://twitter.com/RonPlacone
ABOUT THE JIMMY DORE SHOW:
The Jimmy Dore Show is a hilarious and irreverent take on news, politics and culture featuring Jimmy Dore, a professional stand up comedian, author and podcaster. With over 5 million downloads on iTunes, the show is also broadcast on KPFK stations throughout the country. It is part of the Young Turks Network– the largest online news show in the world.
---

The Black Talk Radio Needs Your Help, Make A Donation Today!
Check or Money Orders to Black Talk Media Project, PO Box 65, Mt. Holly, NC 28120

Join Us In Black Talk Radio's Private Social Media Community!