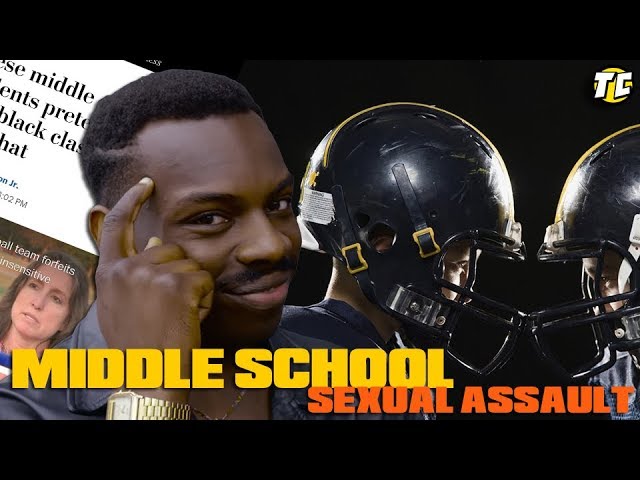 Video: Virginia's Middle School Sexual Assault and Racism
The Snapchat had just about every offensive topic the middle school students could cram into a video clip: race-based simulated sexual assaults, profanity-laced slurs and repulsive language that shocked whoever the intended audience was — and, eventually, many more people.
In a flash, the Short Pump Middle School football team's sexual and racist video clip has rocketed nationwide, the latest reminder that Internet posts can have enduring, devastating effects in the real world.
In this case, those consequences were swift: According to the Associated Press, the rest of the team's season has been canceled; police are investigating the students seen in the video; and the whole team — now the face of a viral video — has to undergo sensitivity training.
The students recorded the video sometime last week, and someone shared it on Snapchat. It ultimately got out and spread in this Richmond suburb of nearly 25,000. -Washington Post
https://www.washingtonpost.com/news/local/wp/2017/10/22/these-middle-school-students-pretended-to-rape-black-classmates-on-snapchat/?utm_term=.628bcfafd867
Everyone paying through Patreon, Paypal and Thought Crimez World monthly will be able to see all of our documentaries, mini-docs and other exclusive content through Thought Crimez World.
The videos will appear on exclusive pages on Thought Crimez World, along with Tunnel Vizion for those with subscriptions. Any Patron who is paying 5 dollars or more will be able to see exclusive content free on Thought Crimez World, that applies to those who pay monthly on Pay Pal as well and of course those on Tunnel Vizion can see exclusive content there as well. All of this can also be viewed on people's phone since we have a Thought Crimez World app that allows you to view Tunnel Vizion content on our app to.
Patreon https://www.patreon.com/Thought_Crimez
Tunnel Vizion http://www.tunnelvizion.network/
Paypal https://www.paypal.com/donate/?token=kM_UOd1D3E_2CblUPqwlpPshMiD_OCI5SL_vr0Hmqsi9LxNpcN62nThaVG8M-VK873loM0&country.x=US&locale.x=US
Thought Crimez World Plan https://www.sentrylogin.com/sentry/member_signup_list.asp?Site_ID=20915
---

The Black Talk Radio Needs Your Help, Make A Donation Today!
Check or Money Orders to Black Talk Media Project, PO Box 65, Mt. Holly, NC 28120
---

Join Us In Black Talk Radio's Private Social Media Community!