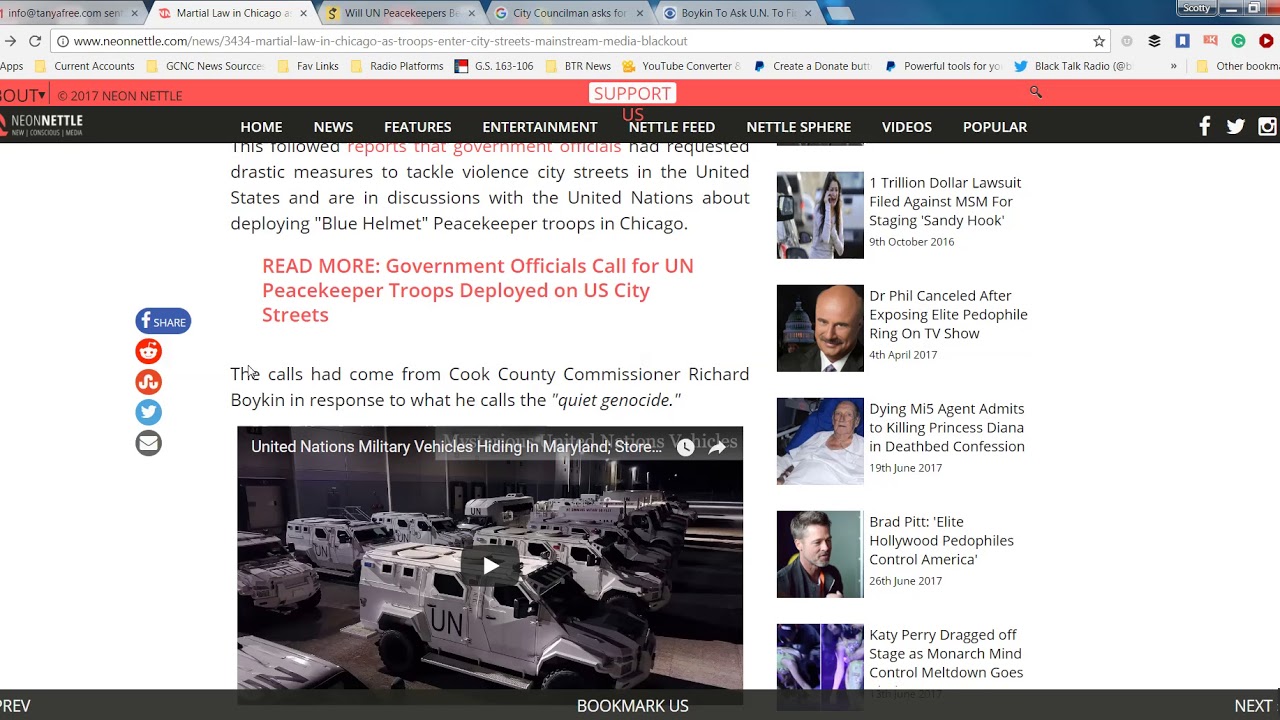 Video: United Nations Peacekeepers Have NOT Been Deployed To Chicago
Alt-right conspiracy sites and Alex Jones have made suspect claims of UN Troops being deployed to Chicago but if the reports had any truth to them, why isn't he blasting his beloved Trump administration for allowing it?
The Black Talk Radio Network Needs Your Help, Can You Make A Donation Today? Checks or Money Orders can be sent to Black Talk Media Project, PO Box 65, Mt. Holly, NC 28120.
Paypal: https://www.paypal.com/cgi-bin/webscr?cmd=_s-xclick&hosted_button_id=PAWLUX4ZGGK98