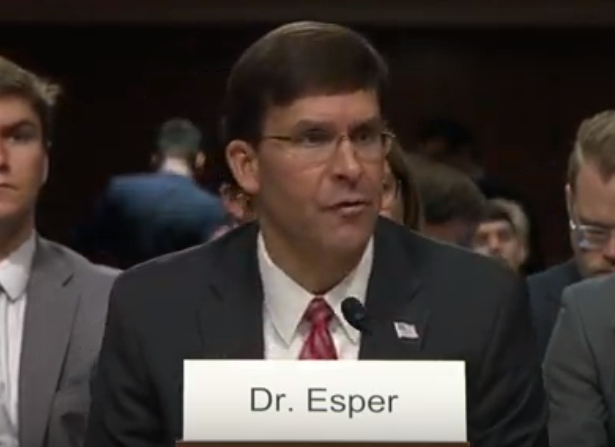 Video: Trump's Defense Secretary Nominee Mark Esper Testifies Before Senate Committee
Defense secretary nominee Mark Esper testifies before Senate Armed Services Committee.
Mark Thomas Esper is a former American corporate executive and military veteran serving as acting United States secretary of defense. Mark Esper was chief of staff at the Heritage Foundation, a conservative think tank, from 1996 to 1998. From 2002 to 2004, Esper served in the George W. Bush administration as deputy assistant secretary of defense for negotiations policy. Esper was an executive vice president at the Aerospace Industries Association in 2006 and 2007. He was hired as vice president of government relations at defense contractor Raytheon in July 2010. Esper was recognized as a top corporate lobbyist by The Hill in 2015 and 2016.
Stream your PBS favorites with the PBS app: https://to.pbs.org/2Jb8twG
Find more from PBS NewsHour at https://www.pbs.org/newshour
Subscribe to our YouTube channel: https://bit.ly/2HfsCD6