Podcast: Play in new window | Download (Duration: 1:00:09 — 27.6MB) | Embed
Subscribe: Android | Email | Google Podcasts | RSS | More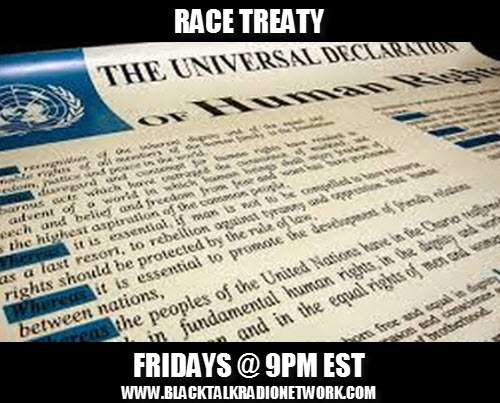 Tonight the topic of the program is – "Women of Descendants of Africans Enslaved in the US (DAEUS) – Healers, Culture Bearers & Women of Resistance." Join Karen L. Culpepper (Clinical Herbalist and Licensed Massage Therapist), Steffanie McKee, MS & Ikeoma Divine, RN as they discuss the history of the use of herbal medicine by women of Descendants of Africans Enslaved in the US (DAEUS); its influence on herbal medicinal practice today; and its exclusion from mainstream herbal medicine education curricula and practice.
This show is in celebration of Women's History Month (US), International Women of Color Day (March 1), and International Women's Day (March 8). As co-chair of the Ubuntu Council (Council formed in honor of the International Decade for People of African Descent), Stephanie Franklin (Ifatayo) will guest host on Black Talk Radio Network's "Race Treaty" show. The Race Treaty show gives the community a voice to educate the public about issues pertaining to African peoples and human rights in honor of the International Decade for People of African Descent.
Panel
Guest Host, Stephanie Franklin (Ifatayo) – Co-Chair of the Ubuntu Council, Steffanie McKee, Ikeoma Divine and Karen L. Culpepper.
 Karen L. Culpepper is a clinical herbalist, licensed massage therapist and the founder of Embracing Rhythm, a clinical practice located in Fort Washington, Maryland dedicated to rhythmic living and empowering people to make informed decisions about their bodies. Karen is a graduate of the University of Maryland, College Park with a BS in Family Studies and is a graduate of the Potomac Massage Training Institute (PMTI).  She earned her Masters of Science in Herbal Medicine from Maryland University of Integrative Health (MUIH), formerly known as the Tai Sophia Institute. Karen works with people of all walks of life who are struggling with fatigue, insomnia, digestive concerns, fertility and reproductive issues to heal themselves naturally with dietary, lifestyle and herbal recommendations, as well as bodywork and body treatments.  She also practices at Freed Bodyworks in Washington DC, a safe space of radical inclusion.
Steffanie McKee, M.Sc. Herbalist. Traveler. Educator. Steffanie is a clinical herbalist with a particular interest in African Diasporic botanical medicine practices in the Americas. Currently, she resides i

n Detroit Michigan. There she teaches classes and workshops on herbal medicine that include but are not limited to herb walks where people learn plant identification skills and their medicinal benefits, she takes them on harvest walks that teach how to gather the medicinal parts of plants for their at home use as well as medicine making classes where participants learn how to prepare and make medicines from the herbs they've collected. Additionally, she sees clients, and is active in the urban agricultural movement in Detroit where she volunteers and engages urban farmers to incorporate growing medicinal herbs into the narrative of food security. Ms. McKee, manages a free herb clinic on the west side of Detroit that provides free herbal medicine consultations to residents who seek natural alternatives for their healthcare needs.

Rochelle  "Ikeoma" Walker, RN. Ikeoma (I KE Oma)  was raised in the Pentecostal religion in Louisiana where she learned and practiced dance modalities of healing through spirituality which influenced her profoundly.  She studied dance at Houston Ballet Academy and Alvin Ailey Dance Theatre and performed, choreographed, and taught dance in New York city over a course of 8 years. She is a  registered nurse and a graduate of ECPI University where she earned a Bachelor of Science in Nursing. Not only is she a Traveling Nurse who practices in various states in the US, but a Spiritual Counselor who utilizes astrology, tarot, and mediumship as divination tools. Ikeoma's holistic approach to healing encompasses conventional and alternative methods used to treat the whole person (including physical, mental, emotional, and spiritual aspects) rather than simply managing disease.
---

If you want truth and facts vs lies and fiction, support independent media.http://tinyurl.com/fundblackmedia