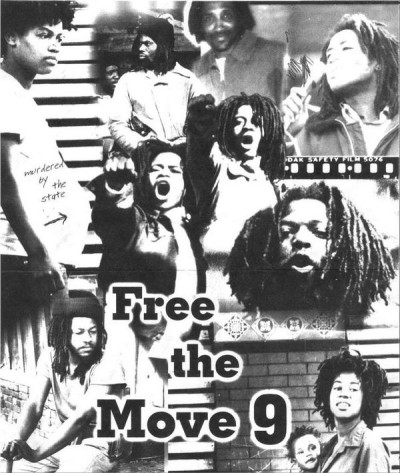 Pennsylvania Parole Board under pressure for illegal parole denials involving the Move 9
Podcast: Play in new window | Download (0.2KB) | Embed
Subscribe: Google Podcasts | iHeartRadio | Stitcher | Email | TuneIn | RSS | More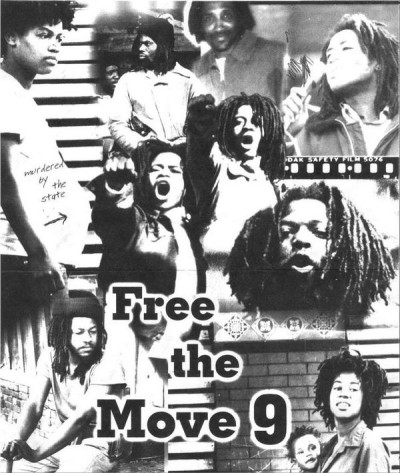 Seven of nine members of the MOVE 9, members of the late John Africa's Philly based group MOVE, have been recommended for parole by officials at the prisons they are incarcerated but the parole board illegally denies them parole by putting them on trial again for the crimes for which they were convicted but did not commit. This amounts to double jeopardy and people who maintain their innocence should not have to admit to a crime that they did not commit in order to secure their freedom. The only thing that should matter and the law calls for is that they serve their sentences and stay out of trouble while in prison.
The MOVE 9 members all have been convicted of killing one police officer who was among the other police officers who laid siege to the MOVE family's home. Evidence would suggest other police officers killed this police officer either intentionally or accidentally. Because they were convicted of killing a cop, former cops on the parole board and those influenced by thuggish police unions continue to deny MOVE 9 members parole year after year after year. This is unjust and it is criminal. It is a continuation of the war that has been waged on Black people who dare to stand up for their beliefs and oppose a racist system of oppression. Documents released by the parole board in denying parole prove they are illegally keeping these brothers and sisters behind bars. Help Free the MOVE 9!
Jan 5, 2014 interview with MOVE 9 supporter Orie Lumumba
The following information was composed by advocates of the MOVE 9 who have organized a campaign to secure the liberty and freedom of these wrongfully convicted and illegally imprisoned members of the MOVE Family.
The Pa Parole Board Is under a tremendous amount of pressure over the issue of The Move 9. People from all over the world are calling the parole board on Monday's questioning them over the illegal and bias parole denials of The Move 9. We are winning but we gotta stay consistent and keep the pressure on. So don't forget to make those calls this Monday 1/27 you can reach the pa parole board at (717) 772-4343. Call and demand the release of Move Political Prisoners and also question them into these key issues at hand
Talking Points
(1) Why are their Two former police officers Randy Feathers and Lloyd White members of the parole board and sitting over a case that revolves around the frame up and murder of a police officer?
(2) At least seven of The Move 9 have been given the recommendation of The Warden And Superintendent of their respective institutions for parole. Why is the Pa Parole Board overlooking this?
(3) They all have employment and housing secured for them.
Why is the parole board overlooking this?
The Pa Parole Board Can Be Reached At (717) 772-4343
Ona Move
Orie, Margie, Illy, and Mona