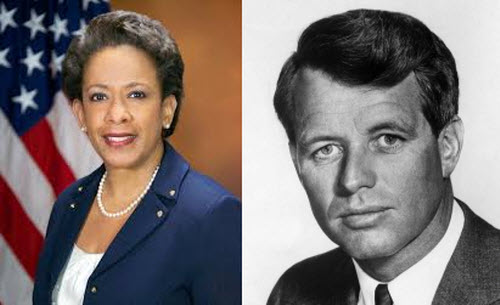 Did Bill Clinton Threaten US Attorney General Loretta Lynch?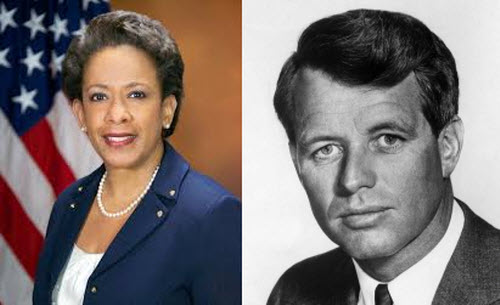 By Scotty Reid – Today, Attorney General Loretta Lynch arrived in Phoenix, Arizona for a planned visit as part of her national tour to promote "better" community policing. Bill Clinton who is also in Arizona got a "phone call" informing him that the US Attorney General whose Justice Department will decide whether or not to seek indictments after the FBI concludes its criminal investigation of Hillary Clinton and The Clinton Foundation, was flying into Phoenix and would be landing shortly.
There have also been reports that Hillary Clinton's campaign rented office space in the same building where the Department of Justice is located, where US Attorney General Loretta Lynch has an office several floors above.
In a move that would be considered highly inappropriate even to casual legal observers, Bill Clinton waiting at the airport to ambush US Attorney General Lynch and put her on the spot to take or refuse a meeting with him seems very calculated and sinister.
In fact, considering the FBI is said to be investigating not only Hillary's handling of classified material but an ongoing parallel investigation involving alleged improprieties between the State Department and the Clinton Foundation. That makes Bill Clinton, Chelsea Clinton and anyone associate with the Clinton Foundation potential targets.
Bill Clinton used his title of former President to bully Lynch into a private meeting, Bill Clinton is a former lawyer, Arkansas Attorney General and Bill Clinton knows that it was improper for the US Attorney General to meet him when it will be her office that would prosecute those found to be in violation of federal laws. One could credibly argue that the entire Clinton family is under investigation.
Given the blatant stalking of the US Attorney General Loretta Lynch by Bill Clinton which is pretty creep and scary, given the number of people associated with the Clintons who have either committed suicide after constant bullying by Hillary (Vince Foster) and dying in plane crashes with engine failure, the FBI may want to triple the protection of the US Attorney General.
IF you think this concern is unfounded then explain the comment made by Hillary Clinton thinking aloud that she should stay in the race because Obama could get Bobby Kennedied. Bobby Kennedy was a US Attorney General who ran for president after his brother President John F. Kennedy was assassinated only to be assassinated himself at a campaign on June 6, 1968.
Is the Clinton crime family sending a message to the US Attorney General? What do you think about Bill Clinton ambushing Lynch at the airport?