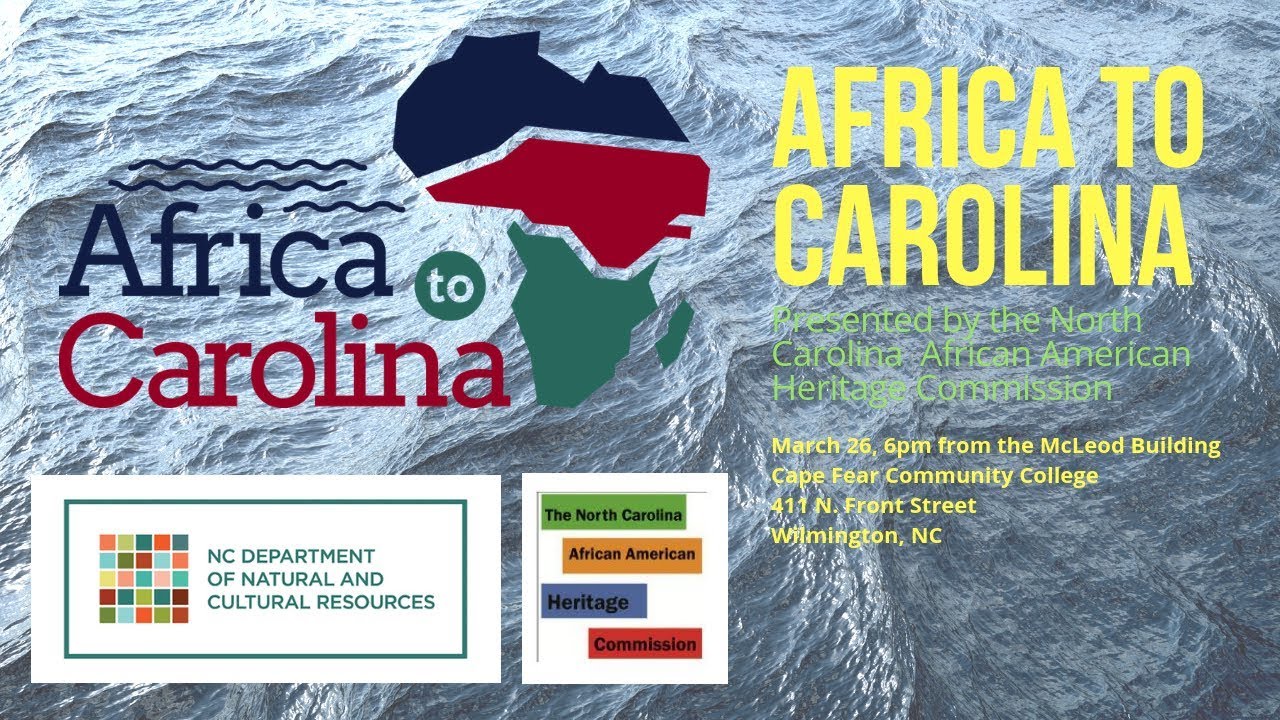 The N.C. African American Heritage Commission: Africa to Carolina
The legacies of the U.S. slave trade have extended well into present. The N.C. African American Heritage Commission seeks to explore this present-day legacy by looking to the past through its newest initiative, "Africa to Carolina."
The "Africa to Carolina" initiative serves to identify, mark and develop resources around the primary sites in North Carolina where enslaved Africans disembarked. Eight port cities have been identified for the project, and the N.C. African American Heritage Commission will examine events leading up to and following those landings and consider how to better acknowledge these landings in meetings from January through March.
The project will engage in meaningful discussion about the legacies and the commemoration of slavery in North Carolina. Meeting participants will consider how individual communities can grapple with these legacies via public commemoration, public art and community discussion, among other things.
These meetings will be facilitated by Janeen Bryant, Principal and Founder of Charlotte-based organization Facilitate Movement, LLC. Bryant has received national acclaim for her work in creating spaces for honest and thought-provoking community dialogue.
The Smithsonian National Museum of African American History and Culture was catalyst for this project in North Carolina. The N.C. African American Heritage Commission is also being advised by the Middle Passage Ceremonies and Port Markers Project, a Washington, D.C.-based non-profit that is leading similar efforts across the United States.
Disembarkation ports in North Carolina were Bath, Beaufort, Brunswick, Currituck, New Bern, Plymouth, Roanoke and Wilmington. Africa to Carolina meetings also will be held in Bath, Plymouth, New Bern and Wilmington.
For additional information, please call (919) 814-6516 or visit the initiative online at https://aahc.nc.gov/programs/africa-carolina.